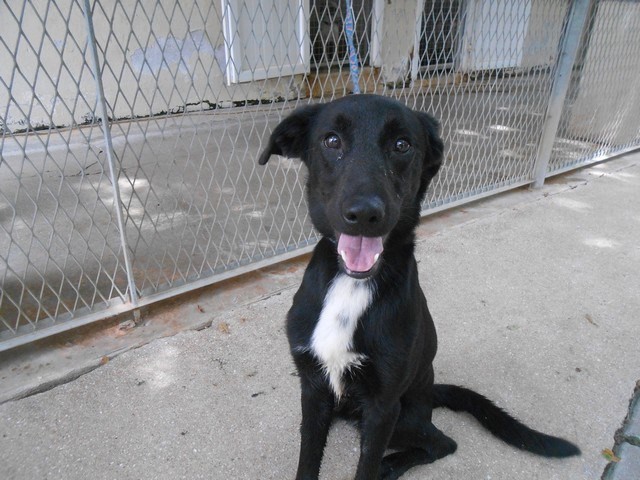 A plea right from the bottom of my heart for somebody willing to save this little one.
Olaf is only 7 months old, a baby, over excited, totally untrained and full and brimming over with the need to run and play and be a puppy. Instead he is behind bars. He is all bones and legs and he is at risk of being put in the Grand Commune because just getting a harness on him is like wrestling a polar bear but once out he walks beautifully.
He automatically sits for a treat. He would learn quickly. If he was little and fluffy everyone would be saying how cute he is and laugh as he wrestled you for the lead or nipped your bum when you bend over or nibbled on your fingers as you try to fasten clips. Instead he is viewed as being a problem.
If you are reading this and you know you can take this baby, teach him his manners and let him live his life PLEASE contact Kate Potter. He is lovely. He is just young. Look at those eyes, you can see the 'ready to go' joy in them even on this photo. Thank you. Please share Olaf. He needs all the chances he can get and he needs them as soon as possible.
Olaf is currently at Saintes SPA, dept. 17.
If you can help Olaf have a good start please contact Kate Potter on
katepotter47@hotmail.com