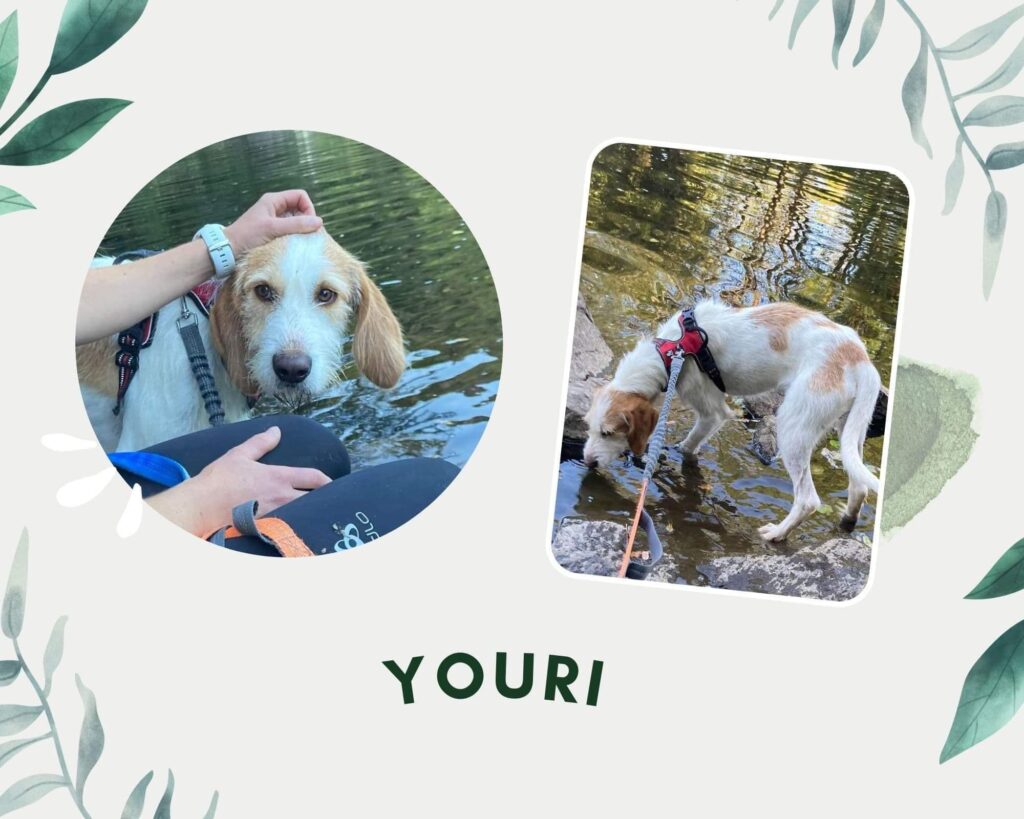 Youri
Here we have the leggy bundle of scrumptiousness that is Youri, a handsome griffon cross of 4-5 years old who was found wandering.
Youri was terrified of humans, so at first no-one could approach him as he would simply run away and hide. With patience, and of course some tempting tasty treats, he has gradually learned to trust again. Youri is still a very timid lad but he has made good progress, greatly helped by sharing his box with a confident female dog. Today he goes for walks, lets himself get closer and closer and even wags his tail with enthusiasm at the sight of his harness. Like the vast majority of abandoned chasse-type dogs, Youri is a tender soul and very endearing to those he knows and trusts.
Any potential adopter will need to put in plenty of time and effort to win Youri's trust, and I think he is very likely to need one or more doggy companions in any future home to help him feel safe and to show him the ropes. Those who have adopted a 'chasse' dog like Youri (including myself) know that they usually adapt to a home with ease, appreciating the warmth, love and comfort as only such often abused dogs can. Youri is vaccinated, micro-chipped and castrated.
If you feel you have what it takes to help Youri enjoy a wonderful new life, come to meet him, or call/email for further info at:
Refuge Animalier Bortois
Rue des Deux Eaux
19110 BORT LES ORGUES, Correze
Tel: 05 55 96 70 51/