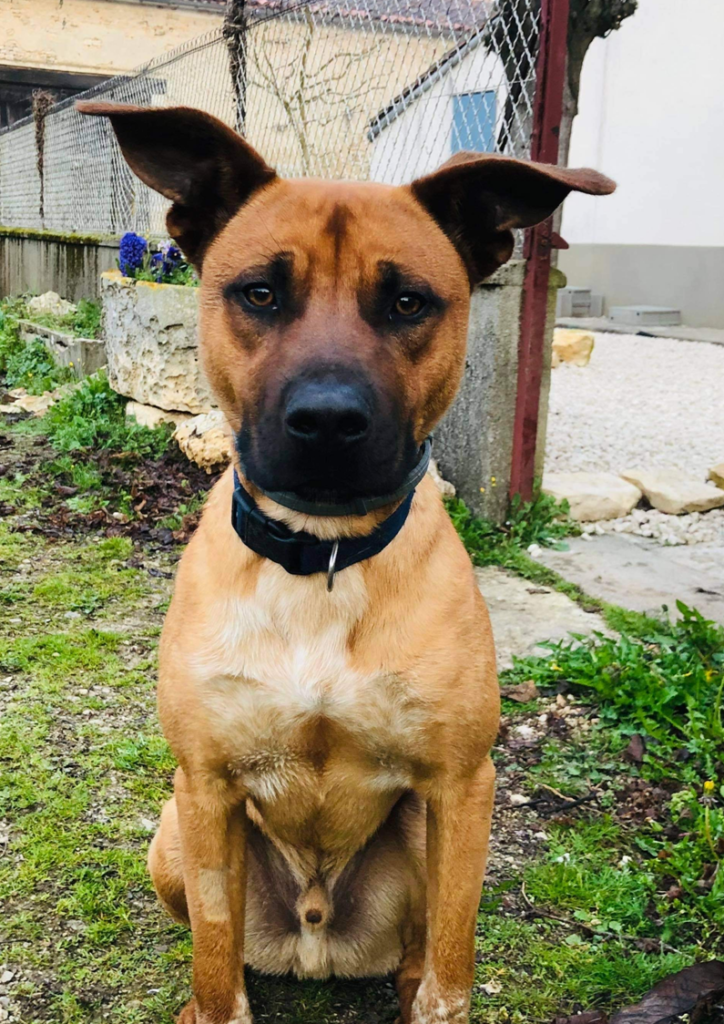 Fred
Handsome Fred is 14 months young and small light build, 22kg.
He's chipped, vaccinated, and castrated. Fred is a sweet boy who gets on with everyone and neither over the top nor overly afraid. He is stand-offish at first, before he gets to know someone, just needs a bit of time. He's been clean in the house since early on when I toilet trained him from being a puppy. He gets on fine with other dogs he meets; he's happy to follow rather than lead and quite submissive. He loves playing games of fetch. He is a people pleaser and happy to snuggle with other people or dogs he knows. We have different people coming round and he is standoffish at first but after 5-10 mins he is delighted to have a fuss from everyone on his terms. He's very food motivated.
Vets best guess is a lab cross malinois. He's pretty chilled out. He does like to chew his buffalo horns, pigs ears, kongs, olive wood chews, etc. The only time he goes on a mad run is out in the garden; in the home he's usually sleeping. Only rehoming due to personal circumstances.
If you would like to give Fred a home please contact Matt Tricot:
tel: 06 58 60 66 34 email: (He is in 16460 Chenommet)