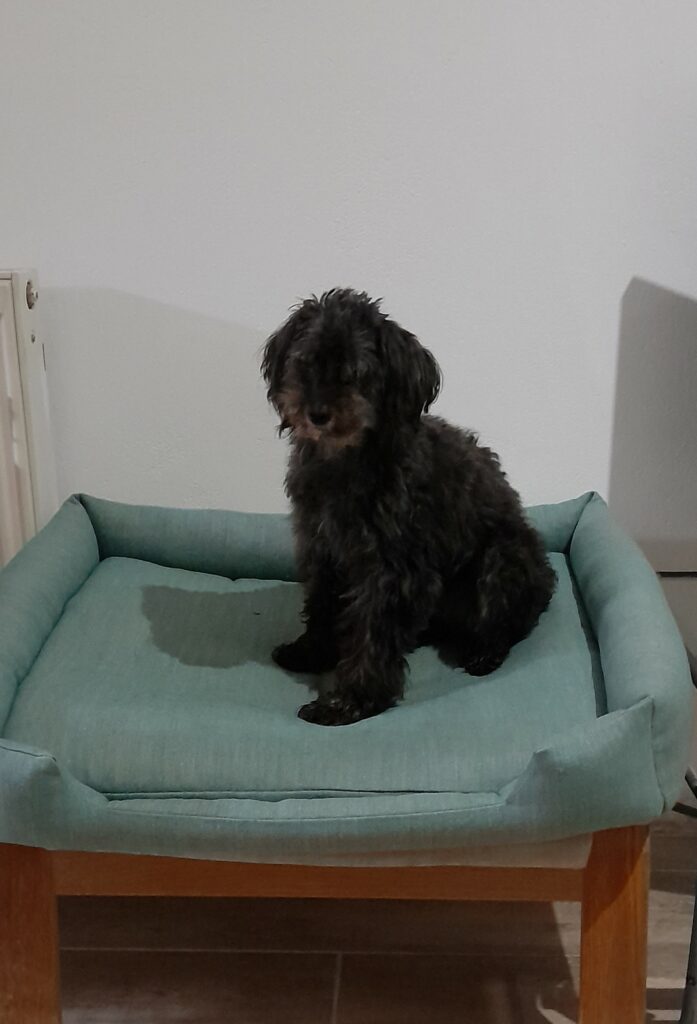 Hairy
Hairy is a male Miniature Poodle x, about 12 years old (actual age unknown).

Despite his diminutive size, Hairy likes to think he's the boss. He is used to living with a dog and cats, but his relationship with them is not always easy. He is fine with female dogs but not at all good with male dogs. He will tolerate the presence of cats but has a tendency to mark his territory as a consequence. He is used to living inside but dislikes feeling confined, often preferring to be
outside. He loves walks but reacts aggressively to encounters with other dogs, so needs to be walked on a leash. He guards his food and is jealous of the other furry and human members of the household. He has periods of separation anxiety. He does not like being groomed.
Hairy has an old leg injury that sometimes causes him pain and he is on medication for a heart murmur.
Electronic identification 250268743854122 / vaccinations up-to-date / neutered. Reason for adoption : Owner moving back to a rental property in the UK that is unable to accommodate dogs.
Contact Clare: via email or phone 0604015834 / 0553 571774.