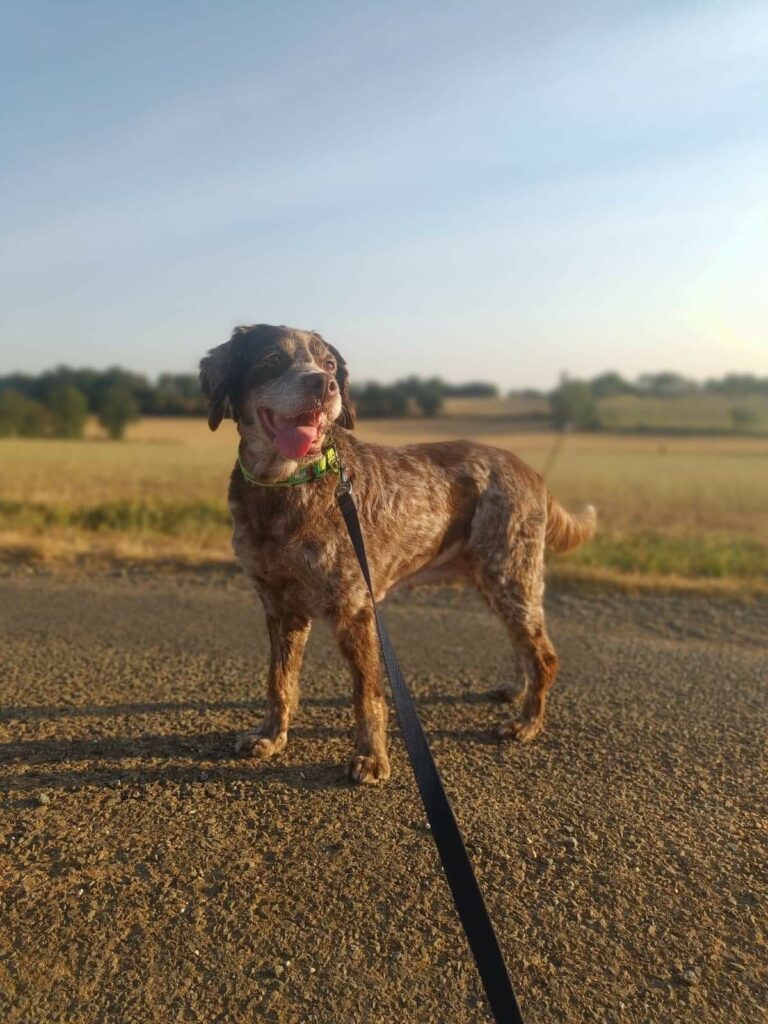 Izzy is a 10/11 year old French Spaniel. She was delighted to get out of the pound, have her haircut and experience the comfort and freedom of home living. She has blossomed in her foster home.
Don't be deceived by Izzy's age as she is not ready for retirement yet! She's an active, strong dog who has a zest for life, loves being with people and gets on with the dogs she has met. Izzy sleeps in her bed all night, is housetrained, plays ball and loves to go out in the car.
She needs a permanent home now where she can have fun, exercise, settle down and grow old.
Please get in touch through the website www.Assoenroute.com or email  if you're interested in fostering Izzy.