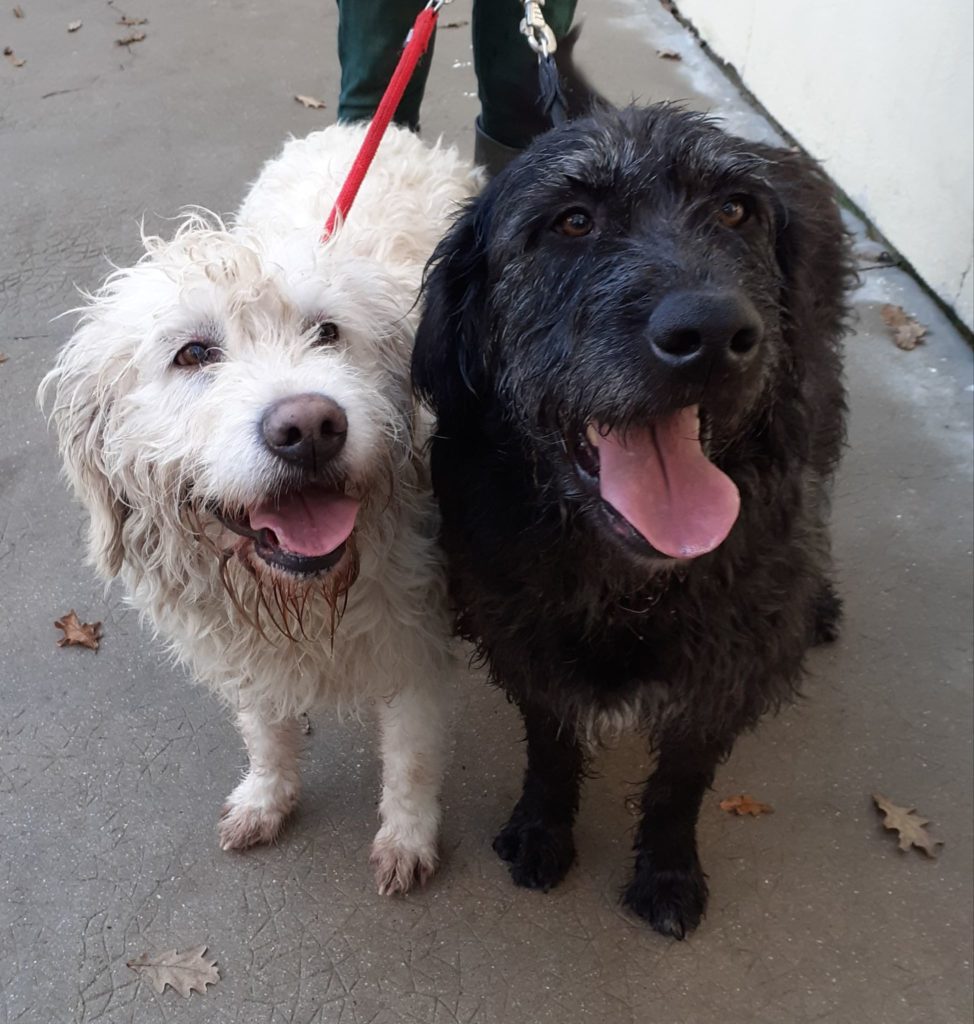 Justine and Juge – a bonded pair of absolute PURE JOY, no more, no less.
No cats and a nice secure garden. They need a space to run, they do pull with real excitement at being out of the box, but with space to run they are like greyhounds – 20 minutes full speed then sleep for hours. They LOVE humans. They will adore you and fill your life and house with a charming yet manic surge of the kind of affection only a bouncy dog can give you.
Their chances are limited as we want them to stay together, but if you have a secure garden and can imagine how much fun these two would bring you please think about it. Life in refuge is giving them big bottoms; they do look adorable as they swing along, but they need to run some of it off. They are full of life and happiness packed onto paws.  Juge is castrated and they are about 6 years old.
Saintes SPA Dept 17 or email .  Thank you. 
PLEASE NOTE : they are not small dogs – they are a good chunky medium size.