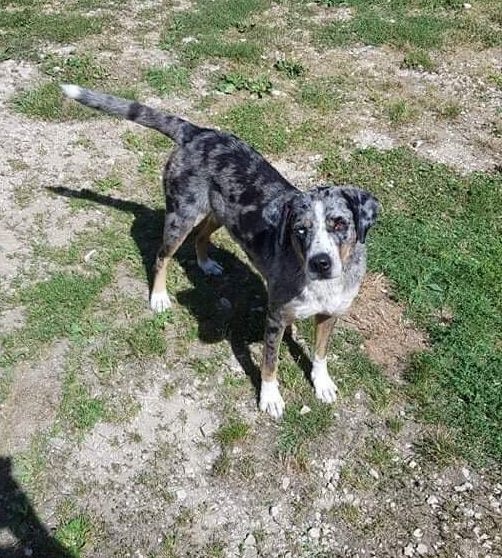 Loola is a lovely x female border collie. She is five years old.
She's friendly around people and is fine with other dogs but not great with cats. She enjoys belly rubs and playing with toys, isn't fussed about being picked up. She is in desperate need of finding a new loving home.
Loola is microchipped and possesses a pet passport, but her vaccinations are out of date. She is looking for a new home as her owners are moving and she cannot move with them.
If you would like to find out more about Loola please telephone: 06 43 29 92 50. She is currently in Fontbrun, 16140 Villejesus.