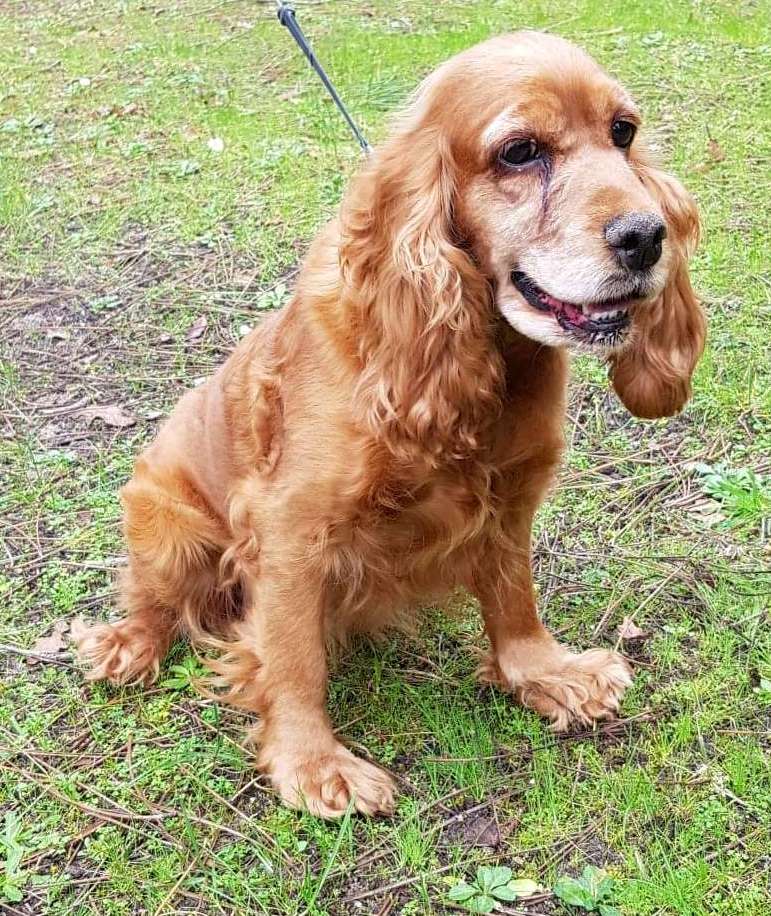 What does 9 years of living in a garden pen do to a dog? We think that was Amber's life until she was given up to our care. She may have gone hunting occasionally; she may have lived in a home – we'll never know. She had a huge tumour and evidence of little care. She has met many people to help her transition, including an invasive and distressing op, things she found stressful and that have taken a lot of time for her to recover from.
Despite these experiences Amber is little nine year old cocker full of life, who loves exploring new places, cuddling on the sofa and being pampered.
Amber is now looking for a family who can give her the things she loves and continue to work on her education, preferably a home with a secure garden and with no cats. She will be best as an only dog.
She is clean and calm in the house, asks to go out, and prefers a routine. She can be nervous of new people, but hopefully that will continue to improve with time and the right home.
Please get in touch if you're interested in learning more. Amber is currently in foster in dept 79. Please contact us at henri@assoenroute.com