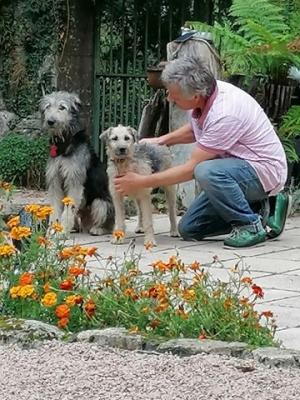 Special Appeal
Can you help us find a new loving home for these two inseparable buddies, Teddy & Willow. They are protective of each other so it is felt that a home with no other dogs would be ideal. They are indifferent to cats.
At 19 months old, these two adorable, shy dogs will need patience, gentleness, a well fenced garden, walks, and of course love to help them flourish.
Teddy and Willow both come chipped, vaccinated, neutered/sterilized and treated for ticks and fleas.
An adoption fee and a home check apply. They are in foster in dept 23 near La Souterraine. If you would like more information on them please contact us on 09 77 48 71 43 or email: asso.orfee@laposte.nethttp://association-orfee.forumactif.com