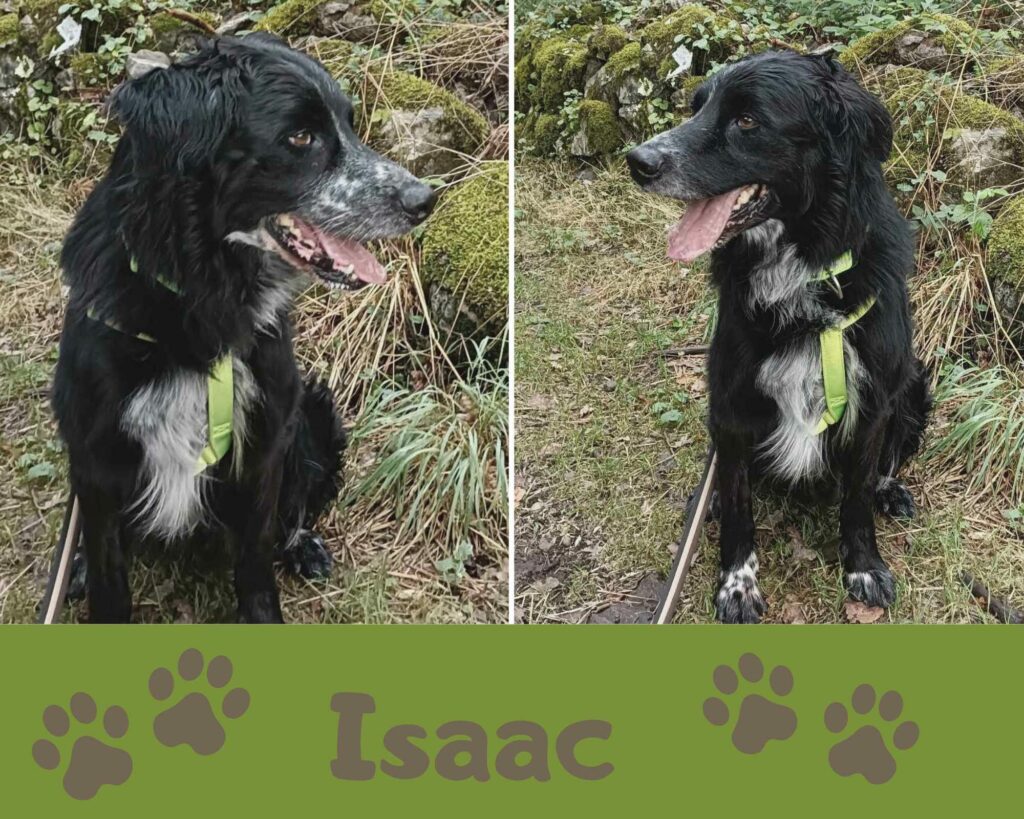 Isaac
Lovely Isaac has had the great misfortune to be abandoned to the refuge at the age of 10 years old due to being an anxious dog who is afraid of thunderstorms.
This super boy really loves people, is affectionate, loves to go for walks and doesn't pull on the lead, is usually fine with other dogs, except for uncastrated males, but cats are a no-no. Isaac may be a little sensitive and need extra help during storms, but he is nowhere near as anxious and nervous as many other dogs who find themselves in a refuge. He is certainly not as nervous as my own two adopted hounds and they are thriving and blossoming.
Despite all the attention and cuddles from the employee and benevoles, Isaac is gradually becoming increasingly stressed and depressed. This is a small refuge with very basic facilities, so despite every effort to care well for the dogs, winter is inevitably very hard and especially takes its toll on the older residents.
Should you be able to adopt Isaac, there is the benefit of €600 towards any eventual vet fees. Alternatively, if you live within easy travelling distance of Bort les Orgues, being a foster family would be an option – you would pay for his food, but the refuge would cover all veterinary costs provided that all care is carried out at the Bort clinic. He is chipped, vaccinated, castrated and ready to go. Please, please help us to get Isaac into a nice warm, caring home as soon as possible.
Come to meet Isaac, or call/email for further info at:
Refuge Animalier Bortois
Rue des Deux Eaux
19110 BORT LES ORGUES, Correze
Tel: 05 55 96 70 51/