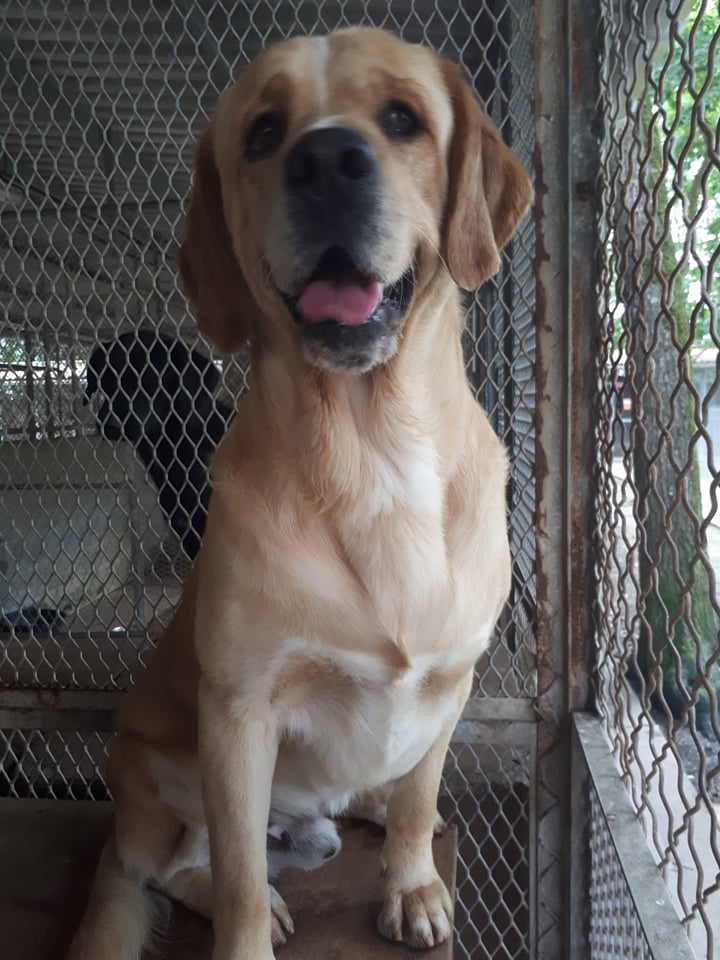 This handsome lad is Oscar, one of the remaining two from a gang of 14 that arrived, all in good condition.
He is about 3 years old and his life was turned upside down in January when they were all brought in; it was a shock for them all. One by one he has seen his siblings disappear. Amongst the dogs, Oscar was the strong boy, the leader of the pack I guess. He is in a box now, which is making him sad, but we have to try and get him onto a lead and out for walks then he can go to his new home which he so deserves. All the others, well except for one who was super cocky, have been very similar, scared of the lead and the change .. but they have gone on to adapt beautifully in a loving home. For some it took a couple of weeks and others put their paws up in days.
Please think about him. Saintes SPA Dept 17 or contact me on katepotter47@hotmail.com. He is okay with other dogs, clearly, but as yet we don't know about cats, none of the others have had a problem but nothing is written in stone of course.