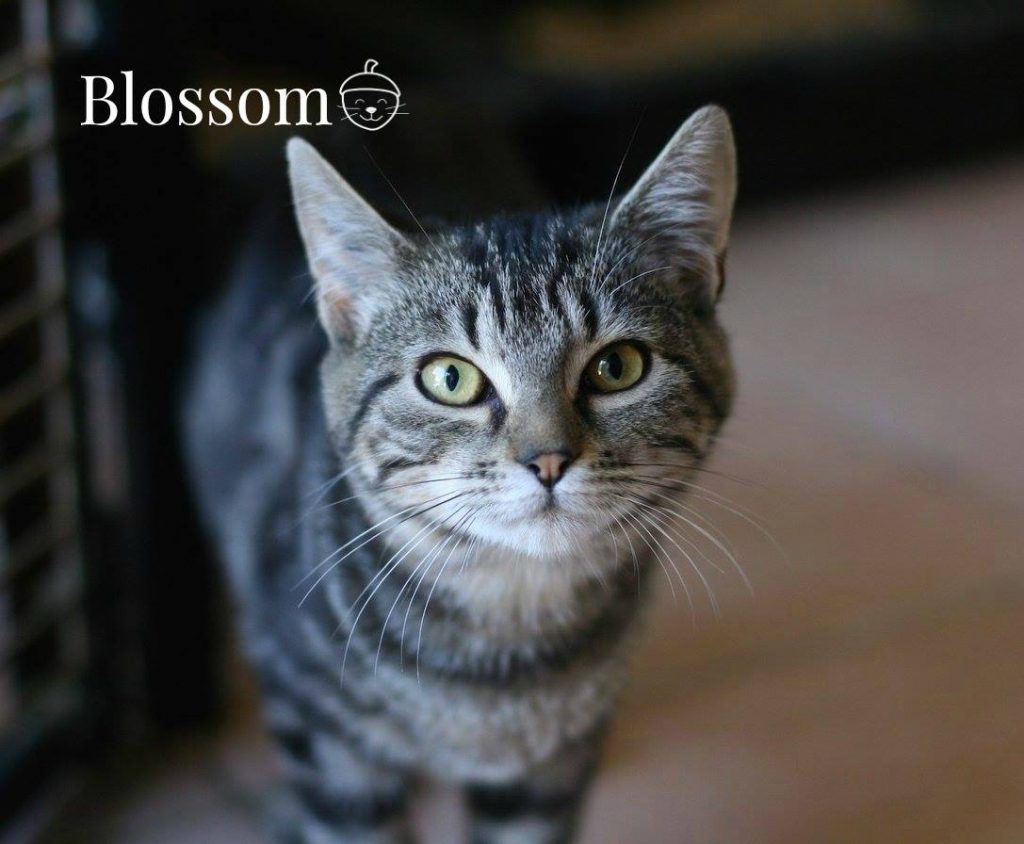 BLOSSOM (f) – born end June 2017
Blossom's name really suits her as she is such a little petal. Whilst the other cats play the fool around her, Blossom just sits happily, calmly and patiently until she receives your attention.
We all adore her. She would make a warm, cosy and comforting addition to any home. Blossom is well socialised with other cats and people.
Blossom is in foster care in 24400 Eglise Neuve D'Issac. She is chipped, de-parasited, sterilised (due 14th December at time of writing) and fully vaccinated.
Please contact Lynda on 05 53 81 30 44 or associationacorn@gmail.com