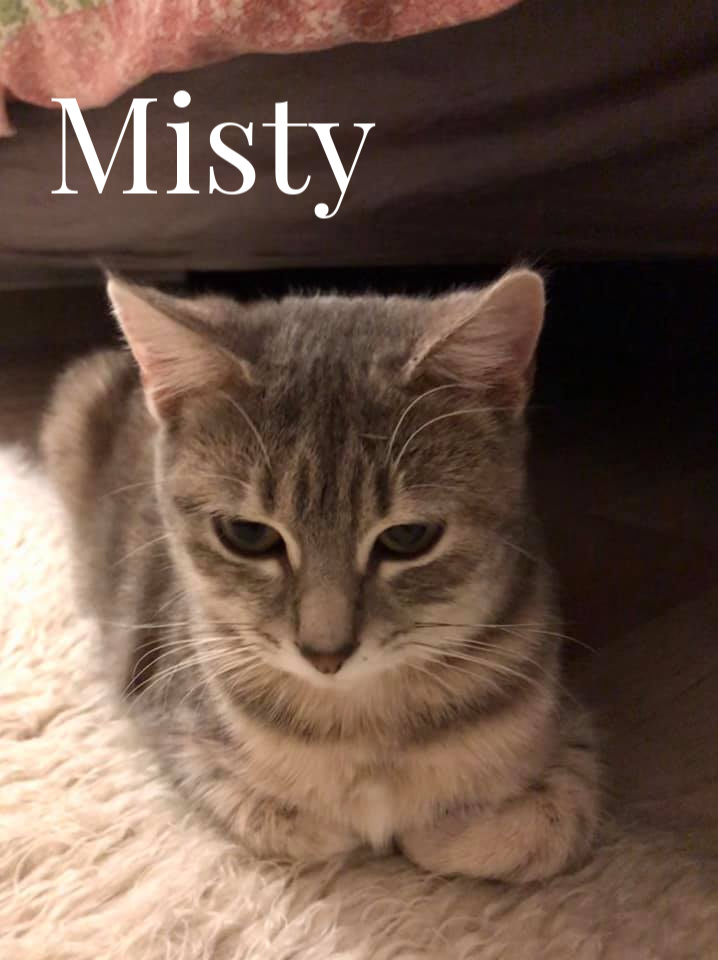 9 month old sisters, Missy and Misty are very special.
They used to be feral but have been lovingly tamed by our foster carer, Annabel. Absolutely beautiful to look at too, they now live happily in the house, use the litter tray but also go outside using the cat flap and they are used to both other cats and also dogs.
Misty is still shy with her affection and for this reason she has been struggling to find a home. It's cats like her, however, who deserve a home the most. Missy is much more confident and is now super-cuddly and very sweet.
In an ideal world, we'd like to place them together but if they find loving homes separately, that's also ok.
They are fully vaccinated, chipped and sterilised and are in foster care in 87500 Ladignac Le Long. Please contact Annabel on 05 55 09 38 53 or 07 87 42 60 15 or annabeljulia@icloud.com