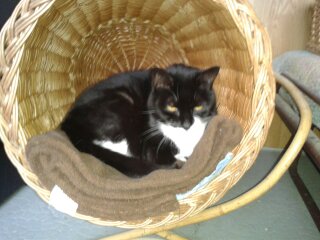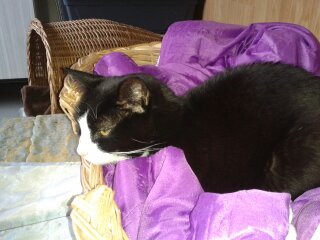 Choupette & Princess desperately need a permanent home. They came to France from Canada with their owner in 2005 at the age of four. Both are microchipped, sterilised & vaccinated until the end of this month & are in good health, confirmed by a recent health check at the vet's. On the whole, they are house cats & rarely venture out. Both are very gentle & affectionate. Obviously, since they are sisters, they are to be adopted together.
Tragically their owner committed suicide last month. Her daughter wanted to euthanize them but fortunately, an uncle rescued them. However, he is unable to adopt them as he lives in a small flat in the town centre & already has other pets.
They are currently being looked after by a neighbour near Chef Boutonne (south Deux Sèvres 79). Since there have been just the two of them, I suspect they are not used to other pets although they themselves are extremely good natured.
Please call for further details, preferably after six or weekends (or leave a message)
Mob: 06 08 65 61 16