Our twice-yearly fundraising book sales have become an important date in many people's diaries. We have thousands of fiction and non-fiction English and French books for adults and children, as well as DVDs and CDs, all for just 1€.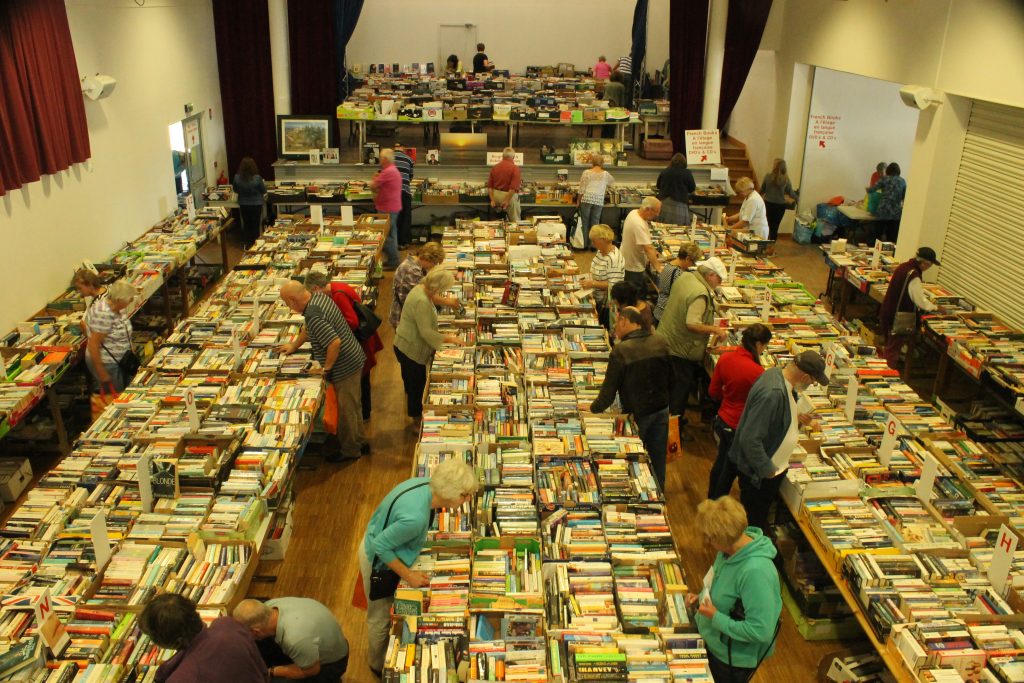 Next sale:
Friday 18th, Saturday 19th & Sunday 20th May 2018
10am-4pm
Open for less mobile book lovers Thursday 17th May 1 p.m.-3 p.m. for books only.
Salle des fêtes
79190 CLUSSAIS-LA-POMMERAIE (map) 
Hope café – delicious home-baked cakes, tea, coffee and soft drinks
Hope burger bar – bacon, sausage, cheese and burger baps
Bric-a-brac, Eddie's hand-crafted greetings cards, Mr T's fish & chips, Pois Chic veggie falafels and burgers, plus lots more.
Sophie Stokes will be offering hand massages across the whole weekend using Neal's Yard products. All donations going to the Hope Association.
Sheila, of Sheila's Creations, will make any quick jewellery repairs or change watch batteries while U wait in return for a 100% donation to Hope Association. Restringing pearls or other more time/material consuming repairs will have a price, 50% of which will be donated to Hope.
Please bring donations of dog or cat food to our collection point to help SPAs and animal shelters. We also welcome bedding or towels for the refuges and for Twilight Retirement Home for Old Dogs. Please note that we cannot accept bedding containing feathers.
Please bring your good quality books, bric-a-brac, DVDs, CDs and old greetings cards please note that we cannot accept videos or cassette tapes.
Personal Shopping Service

Let us find those books you're looking for. Email your list with titles and authors to findmybook4hope@gmail.com then pick them up at the Book Sale. Total cost per book: 1.50€.