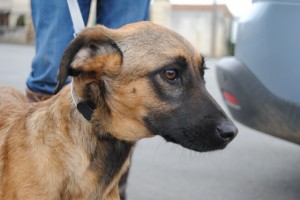 The Hope Association is NOT a Refuge nor rescue association, we are purely a fund-raising organisation that raises funds to support other animal associations that foster and re-home animals.
We do not have the facilities for fostering animals in need; what we can do is, offer advice and point you in the direction of those that can help you. Other Animal Rescue Associations use our website to advertise and raise awareness of the animals that they have in their care, looking for forever homes.
After a successful Book Sale in October 2015 where we raised 17,000€ and with our Shops in Depts. 79 and 87 going from strength to strength, Hope were able to support the following associations by way of donations, this is because of the tireless work of Hope's team of volunteers and the kind generosity of the general public who support Hope's fundraising events.
Twilight
Association Pas a pattes
Orfee
APA Niort
Felin pour l'autre
Le Chat Bleu79
Olympe animale
Limoges SPA
Galia Association
Equine Rescue France
Poorpaws
Mornac SPA
Levriers & Co.
Elephant Haven
Ecole du chat libre de Poitiers
Poitiers SPA
Les amis des animaux
Les mere aux betes
SPA St Yzan
Hope also supports several independent cat sterilisation programmes.
If you find an abandoned animal or animal in need, the first thing you must do is take it to the vet to see if it has any ID, i.e. tattoo or chip, with this identification the vet will be able to locate the animal's owner. If there is no ID then your vet will tell you what to do next.
If you would like to donate to The Hope Association and help us to help animals in need, scroll down and press the donate button on the bottom of this page.
The Hope Book Sale, 13th/14th/15th May 2016 at Clussais-La Pommeraie, find out more by clicking here. 
Problems with feral cats? Please note that Hope Association does not re-home feral cats or kittens, nor can we finance their operations. 
Looking to adopt a new pet? We know of many for adoption – see our listings for more details.