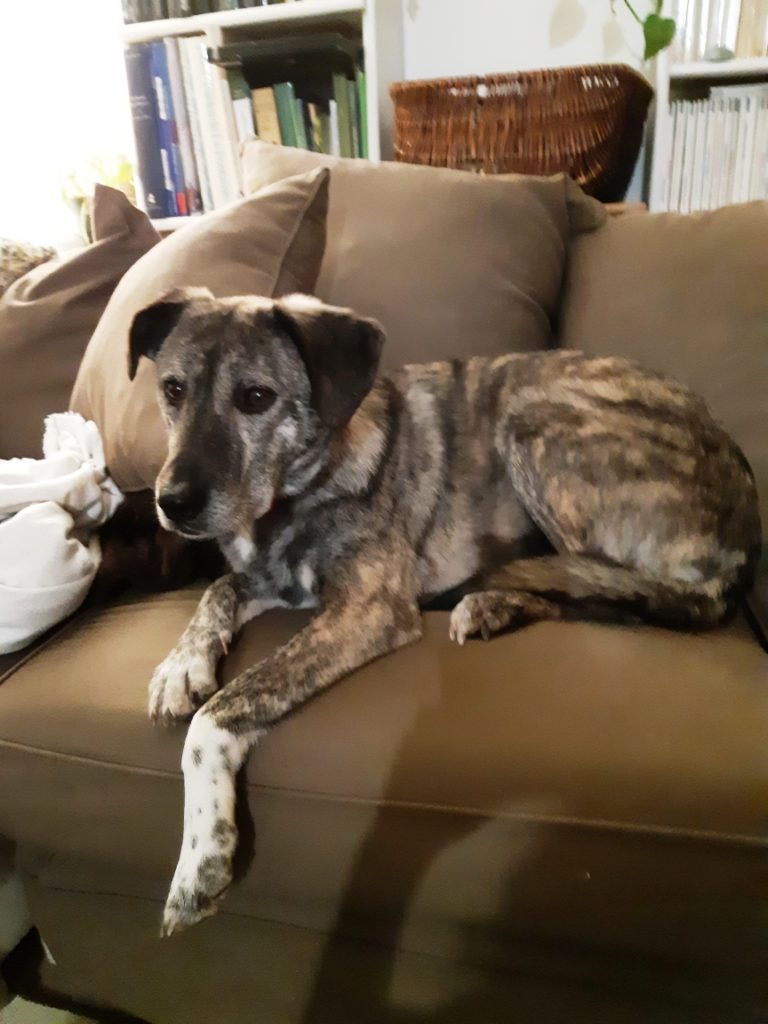 What's that Zara, you're still waiting for your forever home? I can't believe that. You're a beautiful 5 year old brindle cross, great with other dogs, cats and children, albeit a little shy.
It's hard to believe she's not been snapped up! If you would like to meet this sassy lady, who is currently being fostered in Limoges, we would love to hear from you. Life in a family is what Zara dreams of.
Zara comes identified, vaccinated, sterilized, dewormed & treated for ticks and fleas. If you have space in your heart and space in your home then look no further. Adoption fee 220 euros.
If you would like more information on her please contact us on 09 77 48 71 43 or email: asso.orfee@laposte.net