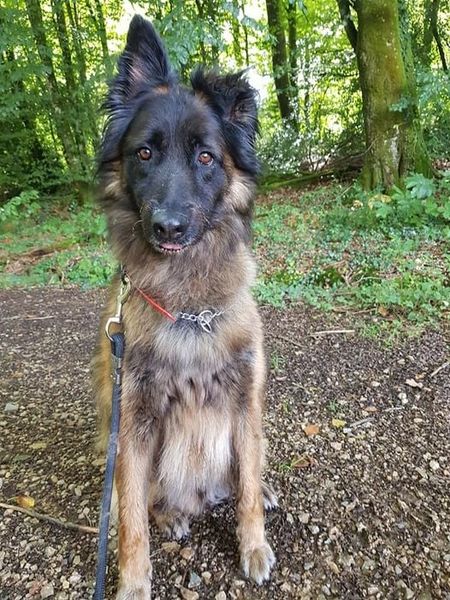 Shetan
Shetan is a gorgeous seven year old male cross Belgian Shepherd Tervueren. He is currently at the refuge SPA de la Haute-Vienne, 87270 Couzeix.
He is a friendly, sociable and loving dog who is good on the lead and very bright. He's energetic and playful so needs regular walks and as he's a climber he needs a secure, fenced garden and needs lots of attention as he gets lonely if left alone. He's had the benefit of basic training and will sit, lie down and give his paw. This boy has lots of love to give.
He is fine with female dogs but not with other male dogs or cats.
If you would like to meet Shetan please complete the questionnaire on our website: www.spa87.fr and email it to: