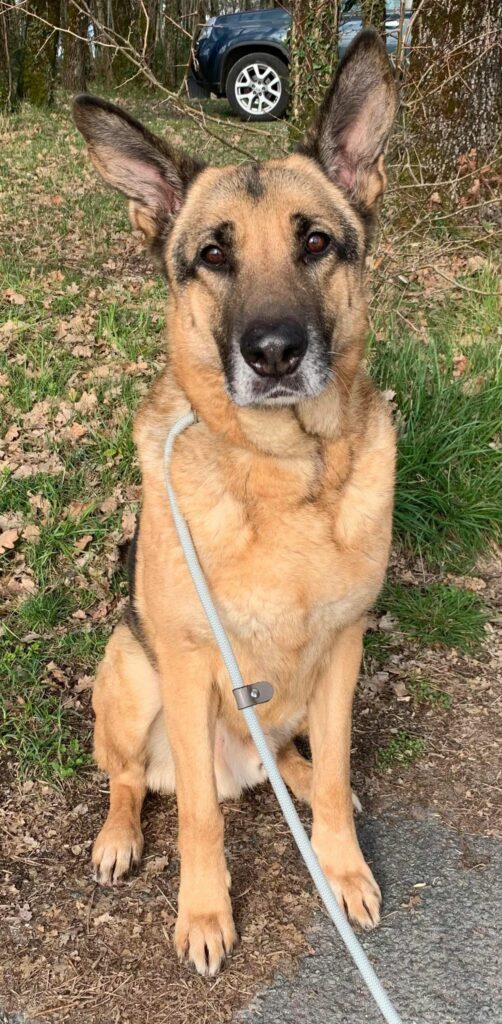 Allow me to introduce the very handsome Rusty.
Rusty came to us just before Christmas and, as was expected, was adopted within a few weeks. That is how we know he needs a home without cats and chickens, always good information to have and none of us are perfect.
This handsome dog is 7 years old and his Pa died which is why he ended up spending some time with us, but he would really prefer to have his own somebody special to spend his days with. Rusty is easy on the lead, calm, well behaved and confident. The confines of a refuge are stressful for all the dogs, it causes frustration and anxiety when they are used to a home.
If you would like more information please contact Saintes SPA, Dept 17 or email me on katiebelle776@gmail.com