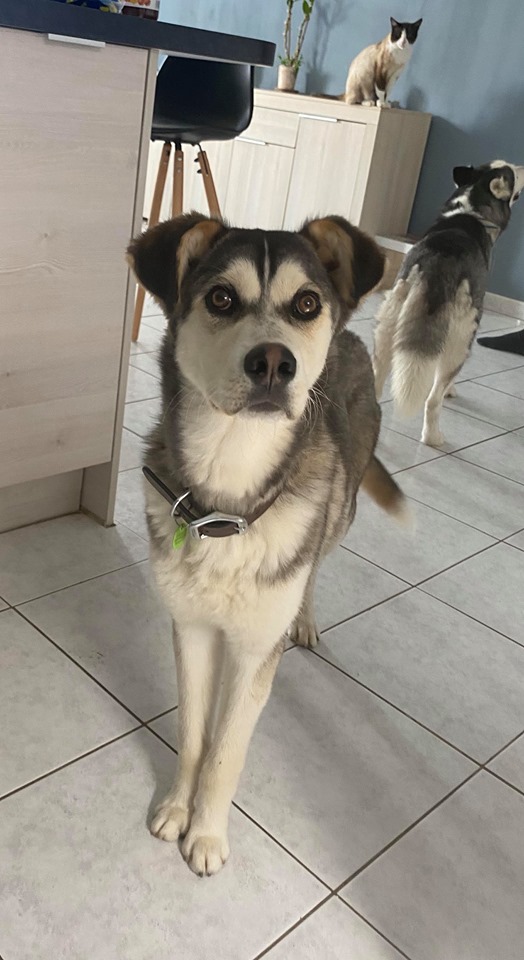 This rather shy boy needs you!
Randy is a Husky cross, 18 months old and weighs about 15 kilos. He gets along very well with his female friend and the resident cat. He's a loving boy who needs a home to call his own with a fully enclosed garden to play in (1.5m fence). He just needs encouragement to help build confidence in his life, with plenty of walks and a comfy bed.
Do you have space in your heart and home for Randy? He is neutered, vaccinated and de-wormed – in fact his bags are packed ready to go! This shy young lad is waiting to meet you in 79 between Thouars and Bressuire.
If you would like more information please tel 09 77 48 71 43 or email asso.orfee@laposte.net