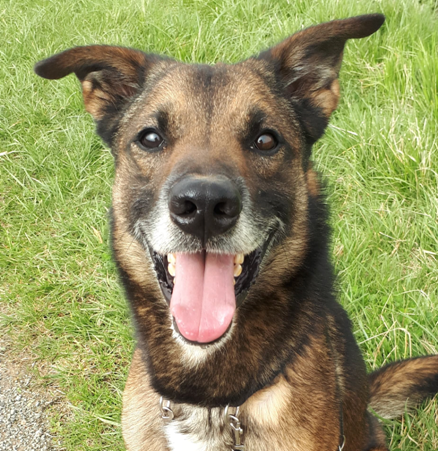 I want to introduce you to Pixel who is an absolutely super boy, handsome, well behaved, highly trained, affectionate and loving.
Pixel is just over 3 years old. He has clearly been very loved, he has no fear of humans. He can be left without any problem at all, is good on the lead and good with children. We have never seen him bother about other males out on a walk; he is amiable and takes no notice. He is much loved by our Lynne and she knows him well. Lynne always walks Pixel and says that when she takes him out he sits calmly for his harness and actually tries to help get it on! He sits on command and gives paw immediately. When a car passes he automatically sits, listens and waits.
He is a happy, gentle boy. So, if you are seeking a ready made almost perfect handsome young male in your life, here he is. He is way too fabulous not to be lighting someone's life.
Saintes SPA Dept 17 or please contact me on katiebelle776@gmail.com