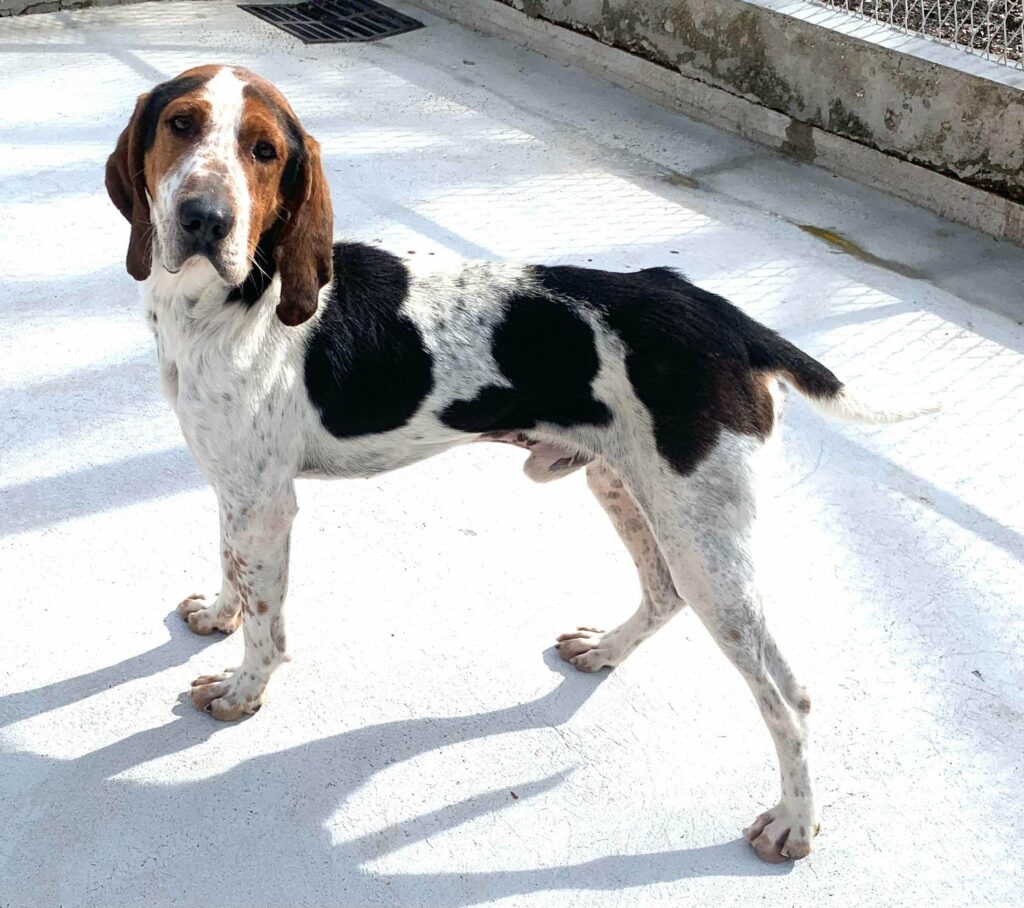 Newton. Just look at that face. Hound lovers, I know you are melting already.
Newton is young, smaller than he looks in the photo, and when he first arrived you couldn't get near to him, he was afraid. He now comes looking to be part of the cuddle fest, and when he gets to know you he blossoms and gets giddy and joyful. He is pure delight, calm, loving; a lad who has known nothing and enjoying finding that life can include cuddles, quiet nights, sausage and good friends.
There are so many hound lovers out there and this young man is absolute treasure.
If you would like more information please contact SPA Saintes, Dept 17, or email me on .