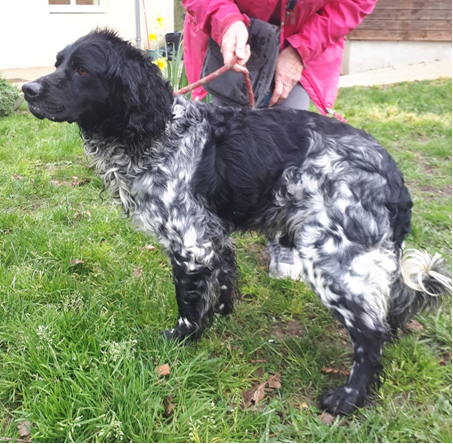 This handsome little guy is Max. Max is about 5 years old and in nice condition with a very cool dude hairstyle. He was found abandoned in a garden with his little poodle buddy and they arrived together a little while ago.
Max is good on the lead although I don't think he is really used to being on one. He is bright and curious about the world and will need a little education I think. Not that he has done anything wild and crazy but he doesn't seem to know basic commands so I am guessing you are going to have to work on those with him.
Very intelligent boy so learns quickly. He is a confident boy, no cringing or obvious fears, although he is missing his little pal at the moment. Max is spaniel size. Please contact Saintes SPA, Dept 17, or email me on katiebelle776@gmail.com. Thank you from Max for helping him.