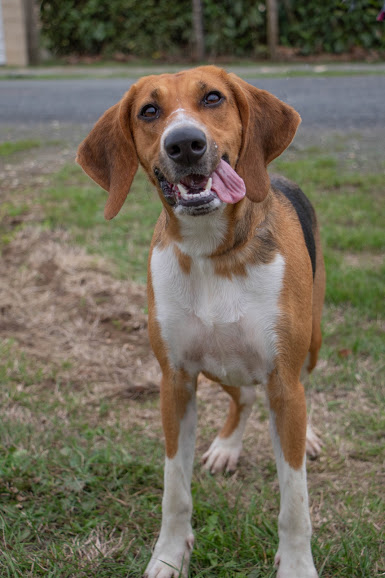 Lovely Luna, an Anglo x, is estimated to be three years old.
She has the most beautiful gentle nature and loves people, other dogs, swimming and sniffing.
Because of the sniffing interest and those long legs, Luna needs a well enclosed garden and someone who can spend time teaching her about all the fun you can have without chasing rabbits and deer. We're not sure how she'll be with cats, so we would suggest proceeding with caution, but she may be fine with good introductions.
Luna is currently in dept 53 and we're looking for a foster home in dept 79 or one of the surrounding departments, or, an adoptive home of course as long as you're happy to travel to meet her.
Currently available for foster or adoption with Association En Route, Luna is chipped, vaccinated and sterilised. Please contact us at henri@assoenroute.com.