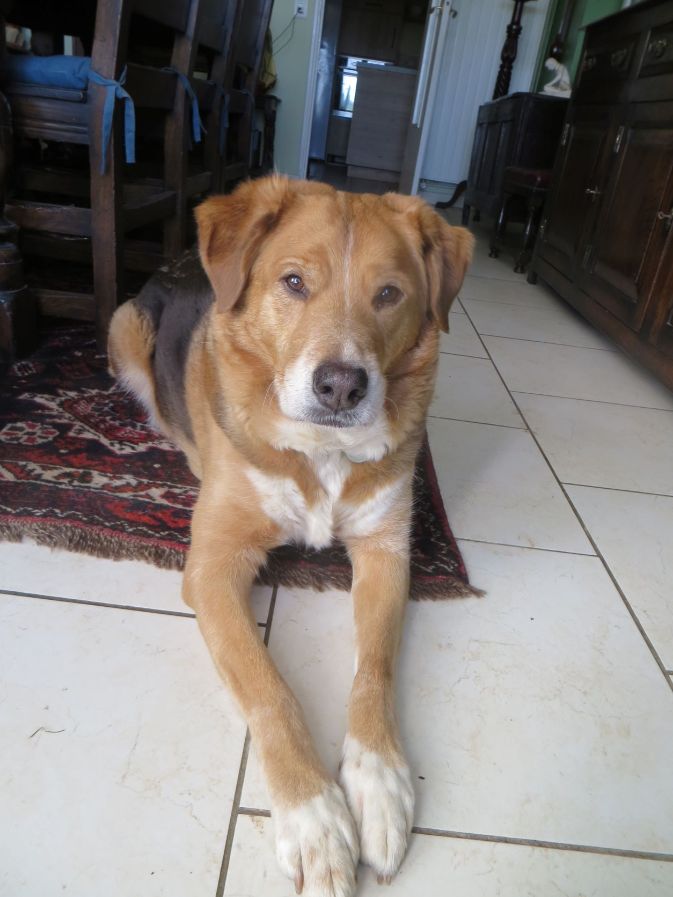 Logan is a 10 year old Beagle/Shepherd cross who needs a new home due to the health problems of his owners: his mistress has had to move to an Ehpad.
Logan is a wonderful companion. He is obedient, gentle, well-behaved and very loving – he loves all the world, including other dogs. Probably because he is so unaggressive, he does not bark, though he does whine a few minutes when he is left alone in the car. Logan thoroughly enjoys his daily walks, and he can be left off the lead in an open environment – his recall is very good. He likes a home environment: he would rather be in the house with the rest of the family rather than left on his own in the garden.
He has some arthritis problems but we have been able to keep this under control by feeding him the appropriate dog food, He can run up steps and hilly paths without any problem – and he can also walk for miles. Logan also has an injection about every 5 months – the frequency of the injection is decreasing. Logan is the perfect companion for a retired couple. He is neutered, vaccinated and has a pet passport.
Logan is currently living in 16700 Ruffec. If you can offer Logan a loving home, please contact Colin on 06 18 74 23 85 or titley@orange.fr