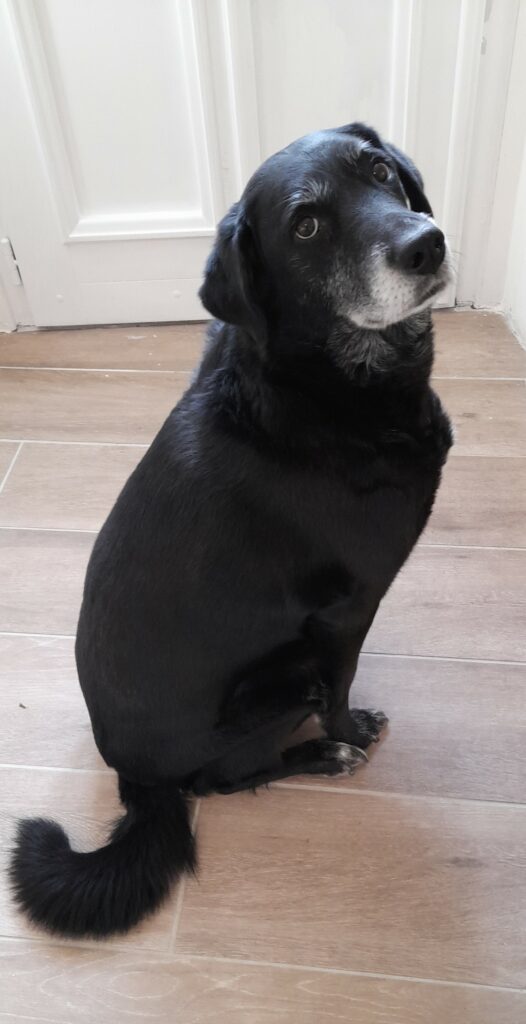 Lilou
Lilou is a female 8 year old medium size Labrador x Border Collie

She is a gentle, sweet natured dog, used to living with another dog and cats. She likes to play and loves walks, although she has a tendency to pull on the lead. When walked off the leash her recall is not always good, particularly if she sees something interesting that she wants to explore. She understands basic commands and is very obedient in the home environment.
She loves being groomed and having her tummy rubbed and will nudge your arm to get your attention. She is a little nervous in the car and in new environments. She is untested around young children.
Reason for adoption : Owner moving back to a rental property in the UK, unable to accommodate dogs. Electronic identification code 250269606454607 FRA / vaccinations up-to-date / spayed
Contact Clare: via email millingclare@gmail.com or phone 06 04 01 58 34 / 05 53 57 17 74