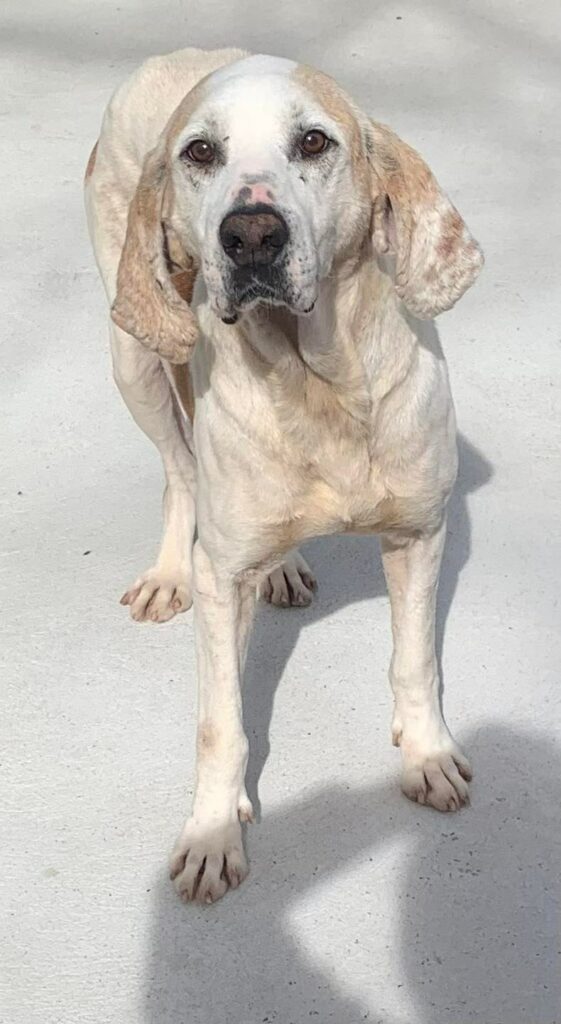 This is handsome Kratos.
Porcelain, mature and super relaxed, Kratos has known times out in the field and is carrying battle scars to prove it.
We now hope that he can find his time in the sun, his world of peace, his own personal retirement pad that he fully deserves. He is a reserved and self contained boy, but not afraid.
If you would like more details about Kratos, please contact Saintes SPA, Dept 17 or email me on