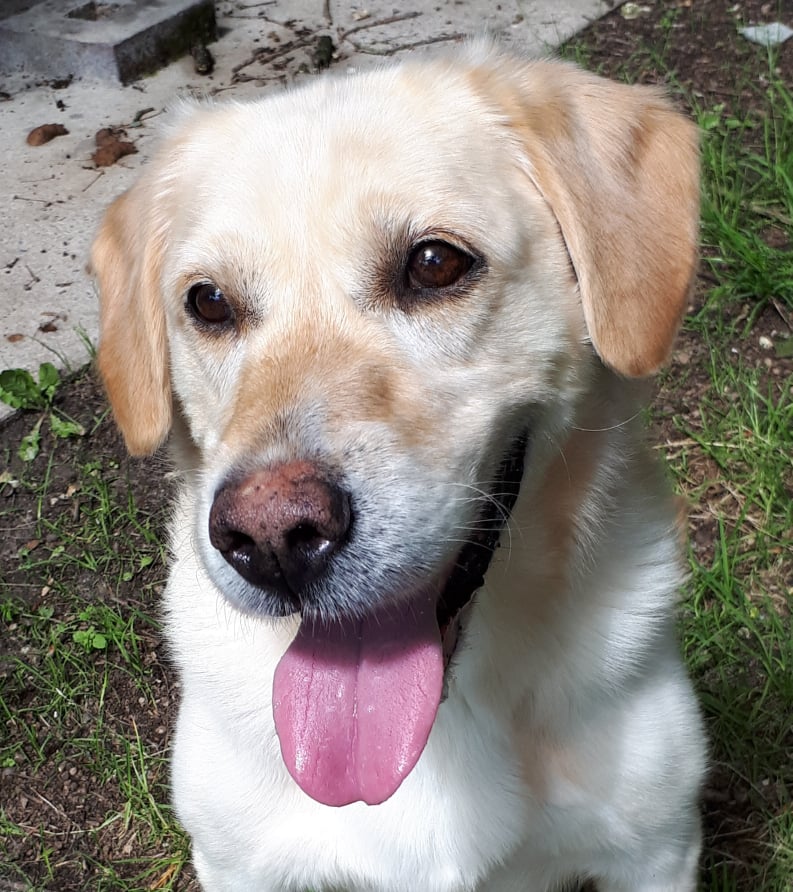 This is James, handsome isn't he?
James was born July 2014 so nicely out of his teens, he loves the world, loves to run and play, is an absolute cuddle bunny, well behaved and clean in the house … an all round good guy … but he is a bit odd with cats, fine with them in the house but not outside … we don't aspire to perfection though do we.
I can send videos so you can see how joyful he is if you contact me. Saintes SPA Dept 17 or please contact me on katepotter47@hotmail.com and I will be happy to help you.