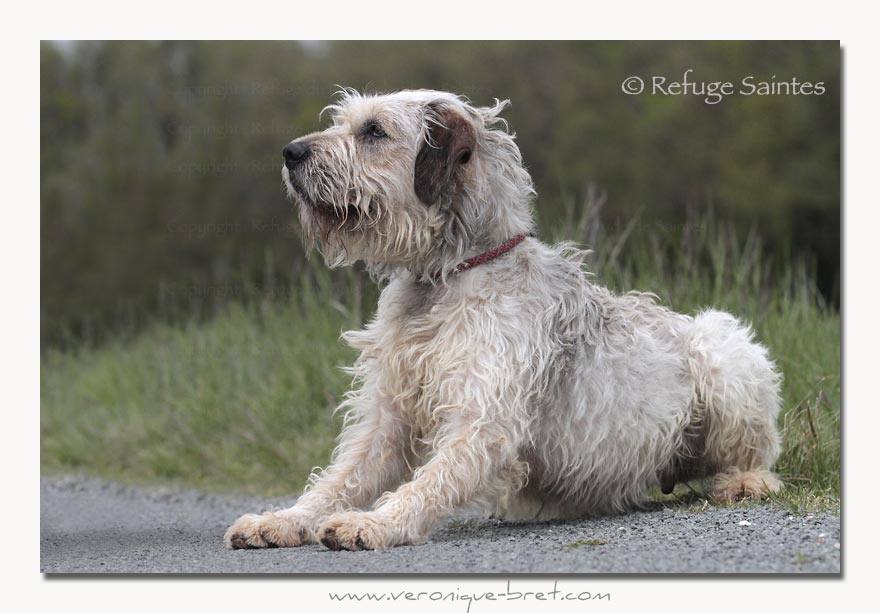 This big handsome chap is Grebouille. He was born in May 2017.
When he arrived he was a joyful bouncy boy – too bouncy it seems and time is wearing him down. He's big and energetic and needs space to run, sticks to chase, balls to chew to bits and an owner who 'gets' him and gives him the time to be the super dog he should be. He's bored witless, frustrated and confined. With love and training he would be super in no time, but you need to be able to handle a big dog and teach him the way.
Grebouille needs to be the only animal for now. He walks well on a lead, but doesn't like you going near his food bowl. Inside he's screaming to get out but nobody is hearing his plea. He just needs that one person who sees him, looks into his eyes and sees the dog inside that would blossom with a life of bushes and trees and endless sniffing.
He won't be easy, but he won't be that hard either and you would actually change this lad's life for ever. He only needs a decent chance. He is young and neutered. He's at Saintes SPA Dept 17, tel: 05 46 93 47 65, or please contact katepotter47@hotmail.com.