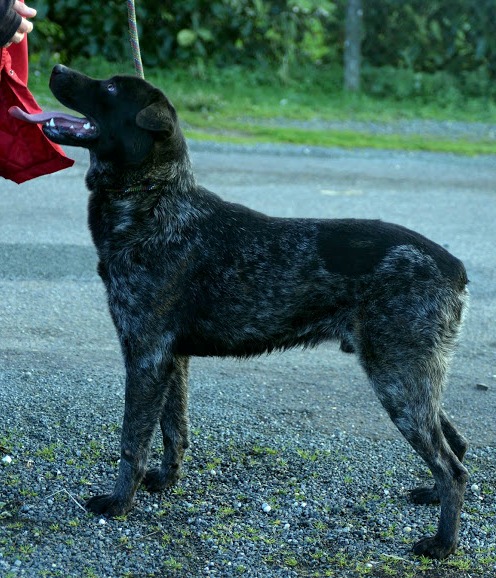 Gordon is young, black and uniquely stunning.
We know he had a tough start in life as he was scared of everything when he first arrived.
It's difficult building their confidence in the Pound environment, especially when they're already nervous, but Gordon is a different dog now. His face has relaxed, he looks to people for affection and he has been out on a couple of dates with a beautiful calm blonde (dog) who is teaching him that dogs are good too.
Gordon can now 'assied' and 'ici'. He loves his regular walker, paddling and rolling in puddles, a chest rub and freely gives kisses.
Gordon still needs more time, but what he really needs is a home and a person of his own who he can bond with and who will invest time in him. That's when we'll see the real change in this gorgeous boy.
Please get in touch through the website www.Assoenroute.com or email henri@assoenroute.com if you're interested in fostering or adopting Gordon.