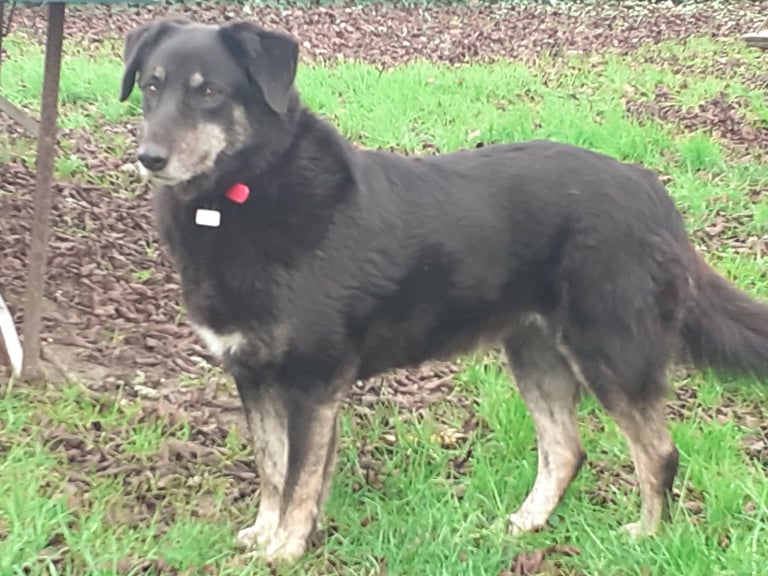 FLORIA x Labrador / Shepherd

My name is Floria. I'm a very gentle girl but I've spent many years with no love and it's very been tough, but that's behind me now.
I'm quiet and placid, just an older girl looking for a cuddle, a quiet life, a warm bed, short walks and a family to call my own. I'm fine with other dogs, in fact a canine friend would be lovely. I've no problem with cats and I'm very laid back.
If you're looking for a gentle dog that likes a quieter pace of life then let me come home with you and answer my prayers. I don't like being in a kennel to be honest.
I'm in dept 72 near St Calais, identified, vaccinated with my rabies passport, sterilized, dewormed, and treated for flea and ticks.

Please email asso.orfee@laposte.net or tel 09 77 48 71 43.