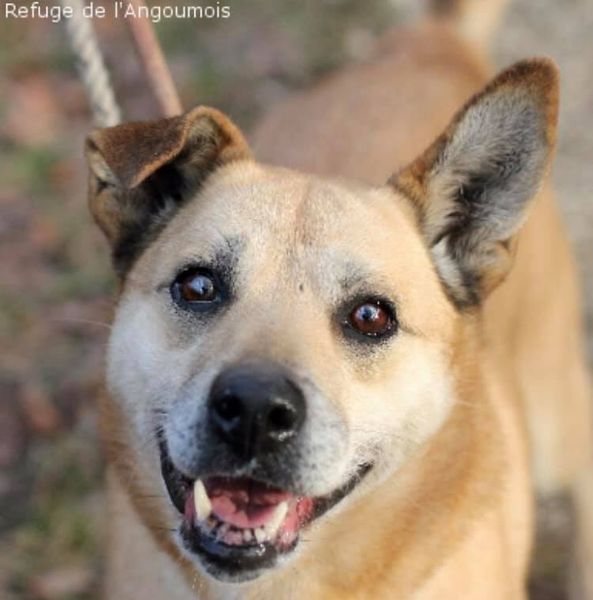 Look at this beautiful face. This is 9 year old Estas and he has been a resident of SPA Mornac for more than 5 years. 5 years!!!
Why you may be asking? He's good in the car, clean, walks nicely and is a cuddle bucket. BUT, he must be an only child. Estas doesn't like any other animals. He also needs respectful children too – not crawlers who might pull at him.
Just bigger than a springer spaniel, Estas is between a small and medium sized dog.
He wants to be your friend; he wants a mate, a companion. Does that sound like something you'd like too? Someone to keep you company in the evenings, to have a little potter with during the day, to make you the centre of their world?
Then please come and meet Estas. He's waiting for you – he's been waiting a very long time. Please contact Verity Lineham, tel 06 75 35 85 25, email verity-lineham@hotmail.com or Refuge de l'Angoumois.