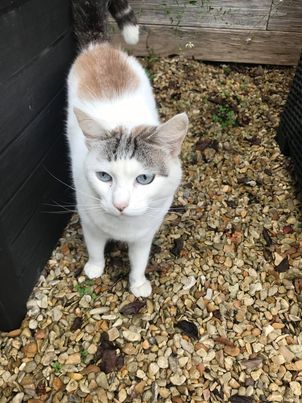 Jack is a very pretty looking five year old boy with beautiful blue eyes.
He is looking for a new home because his owners are moving to a town house with a tiny garden. They're worried for his safety as he's used to living in the countryside with a large garden and he's not used to traffic.
URGENT: JACK NEEDS TO BE RE-HOMED BY 10TH OCTOBER.
Jack is a very good mouser and spends his nights outside (with access to a bed) and mostly sleeps during the day.
He has been neutered, his vaccinations are up-to-date and his is chipped.
If you would like to give Jack a home please contact Abigail on tel: 05 45 78 98 79 or email: abigailbureau@gmail.com