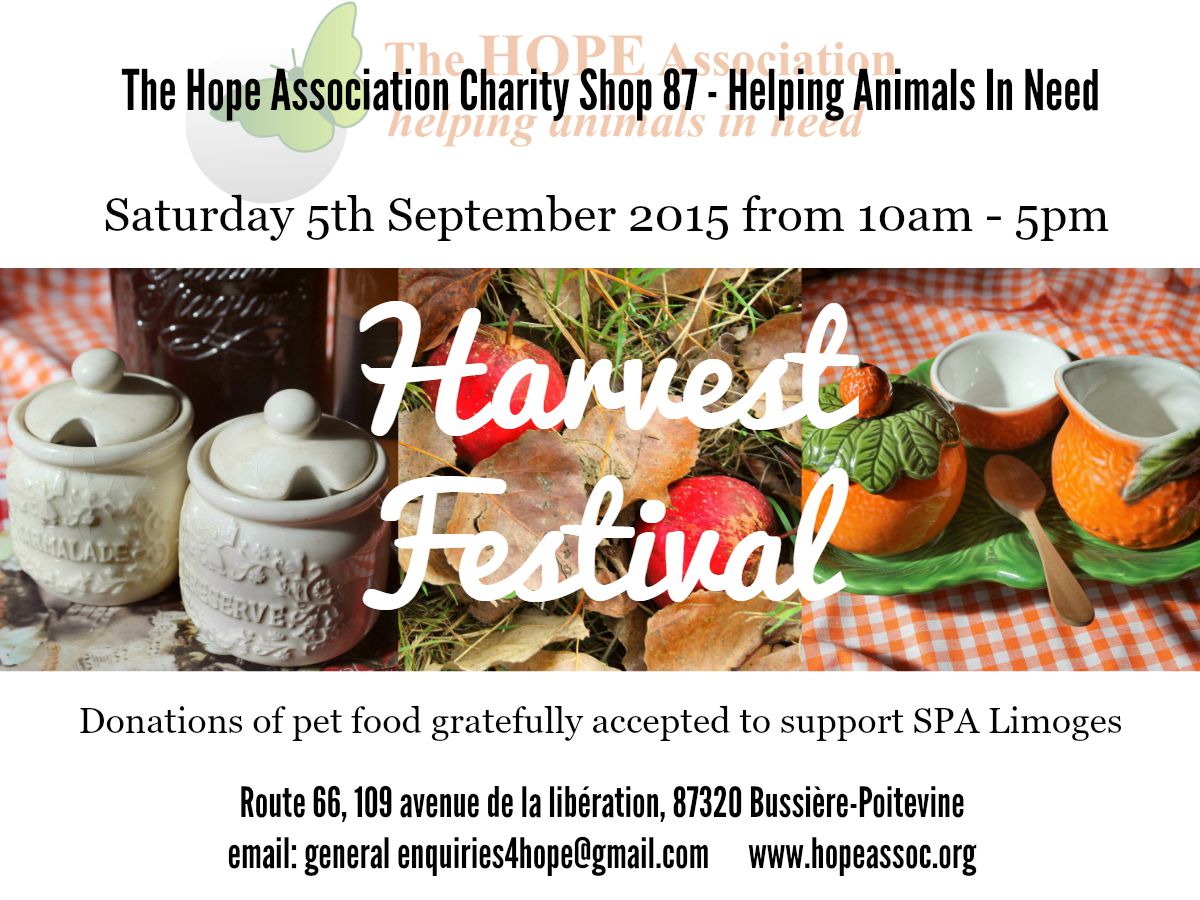 Harvest is traditionally the time when we stock up for winter, so if you're preparing for the winter months, what better way to do it than stopping off at the Hope Shop in Bussière-Poitevine to pick up some jams, preserves, pickles or fresh produce?
Open on the first Saturday of every month and every Wednesday, the Hope Association Charity Shop carries a range of pre-loved clothes and quality items of bric-a-brac. On Saturday 5th September, you're invited to drop off any spare jars of home-made preserves so that we can sell them to raise money to support the animals. Donations of plants, home-grown vegetables and fruit will also be welcome. Come and join us for a slice of cake and a chat, have a rummage for hidden treasure and fill your shelves with books for the autumn. The shop is open from 10am – 5pm.
On that day, we'd also be very glad to accept your donations of dog and cat food for SPA Limoges. The refuges depend on donations of quality animal food in order to ensure the well-being of the animals in their charge. Please support them and drop off a sack of dog biscuits or a few cans of cat food.