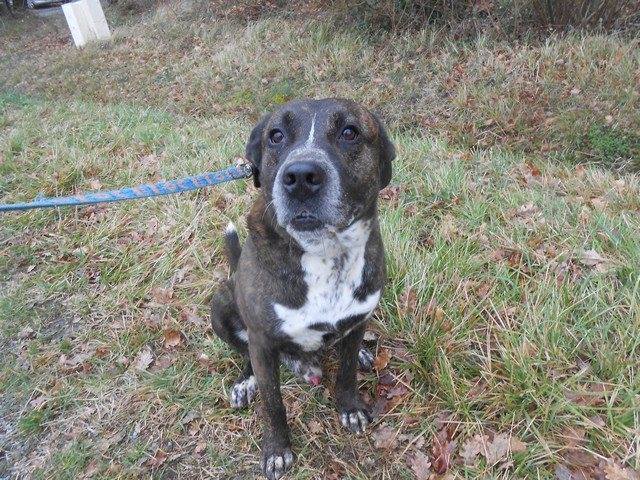 Kate Potter writes:
"I love all our dogs you know that but there are, of course, some that are exceptional and Pit is one. Seriously this lad is nothing less than fabulous. More handsome than this photo but more importantly than that, happy, playful, easy on the lead, obedient, good with other dogs and all in all ready without fuss or faff for a family. No messing. A good lad ear tip to toe tip.
"PIT is a male cane corse/boxer cross born December 2014 so 3 years old, he is gentle and loving to the bone marrow xx Saintes SPA Dept 17 or please talk to me and of course please share far and wide because somebody somewhere is missing having this treasure in their life."
If you would like more details of Pit or, even better, interested in adopting him please contact Kate Potter katepotter47@hotmail.com or contact Saintes SPA direct.