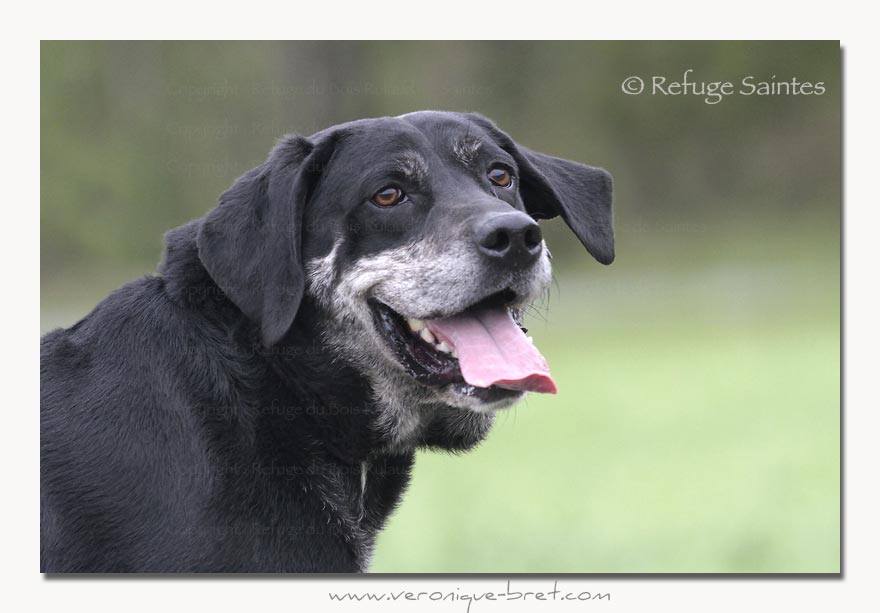 Allow me to introduce you to Theo.
Theo is a heart on four paws and has been with us a long time, too long and it is just not on. He does not get seen as much as he could because he is down with the big lads and not everyone wanders down there. He deserves a break, more than that he deserves a Ma and Pa and to be off concrete and on a cushion somewhere.
Theo is a labrador/doberman cross they say but as you can see, 99% lab. He is 9 years old, castrated and fine with the girls, just not that familiar with the boys after so long behind bars and sharing with the ladies. He LOVES water and playing ball, he sparkles with joy if you play with him, he might be 9 but in his head he is only pushing 4. Look at that face ….. he deserves one of you to love him.
Please contact Saintes SPA, Dept 17, or me on katepotter47@hotmail.com Thank you from Theo xxx