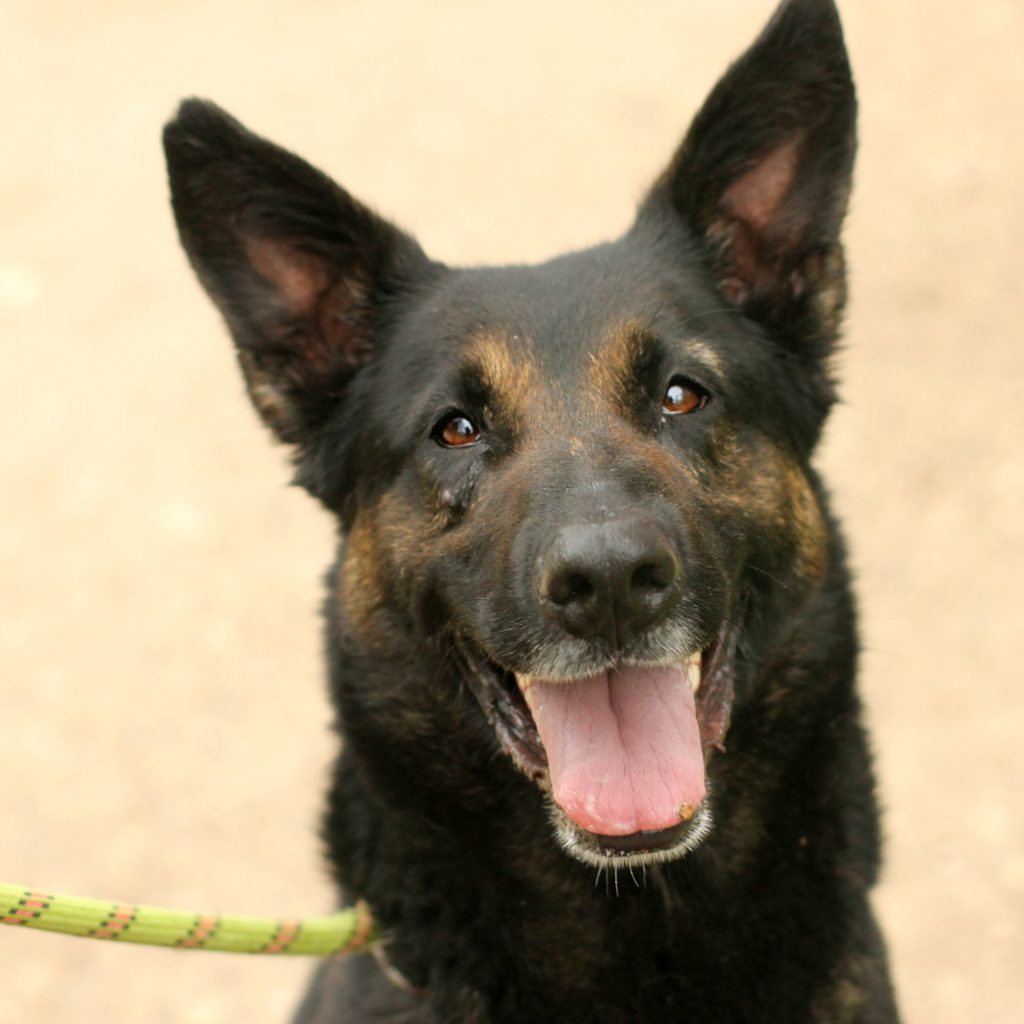 GILDA
250269802014217
DOB: 01/05/11
Arrival: 14/03/16
Gilda was returned after a brief trial adoption. It is imperative that she go to a home where there are other dogs or where an owner is able to spend plenty of time with her. It is not acceptable to Gilda for her to find herself in a home where she is left to her own devices for 8 – 10 hours a day. She is a smart girl who will happily find her own fun if unoccupied.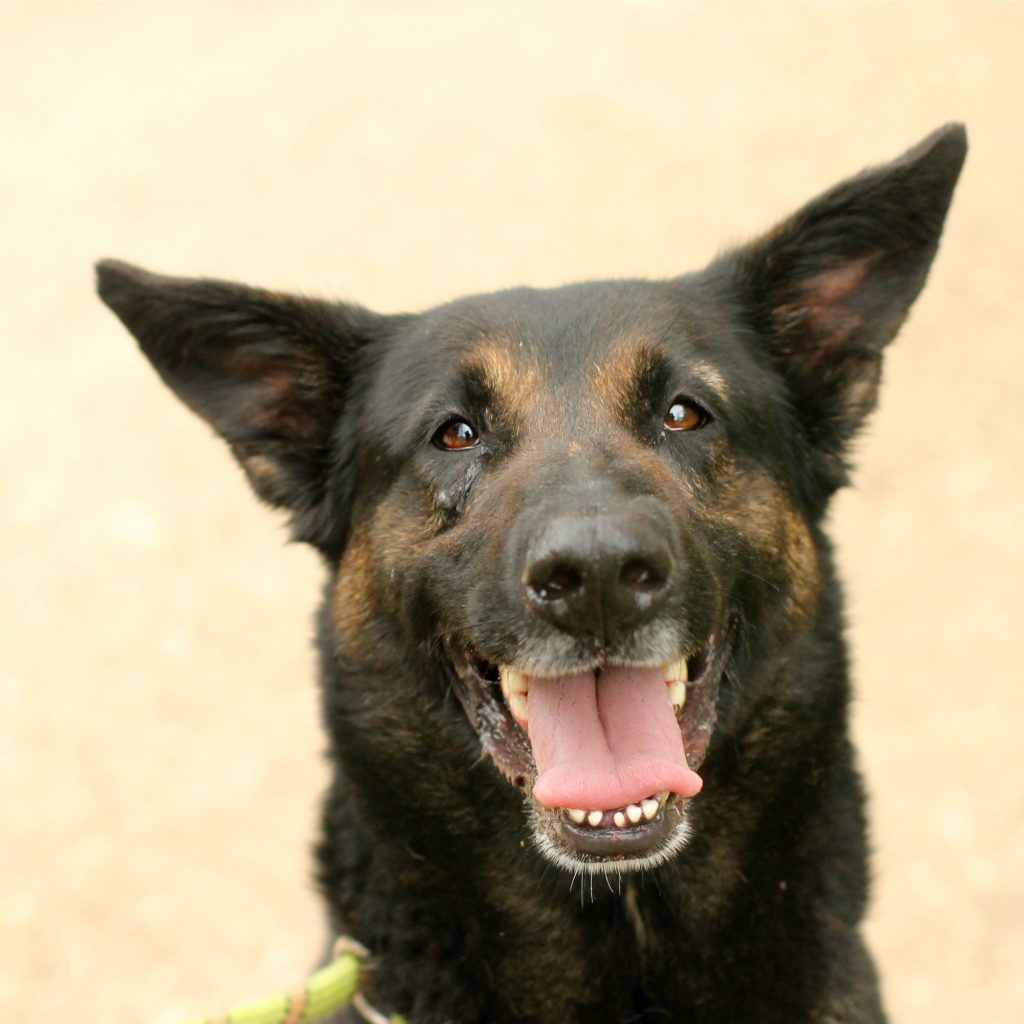 Here's a stately lady for you… I'd even go as far as saying she's a handsome girl.
Gilda is a five-year-old German Shepherd x Beauceron. She's not got much by way of finesse but she's smart and confident. She is a very typical shepherd: suspicious of strangers, loyal to a fault, ready for work and in need of a role in your family. If you have experience of shepherds, you'll be familiar with Gilda's personality.
She's intelligent and not prepared to sit and wait around for your next instruction if you're a slow poke. And why should she? She deserves an owner as sharp as she is who can polish her manners in a positive and systematic way to bring out the best in her. She will need a garden, and a secure one at that. Don't be surprised to find her patrolling the property lines: she is a double shepherd watching out for her flock. Gilda needs a home with males, but no cats, poultry or sheep.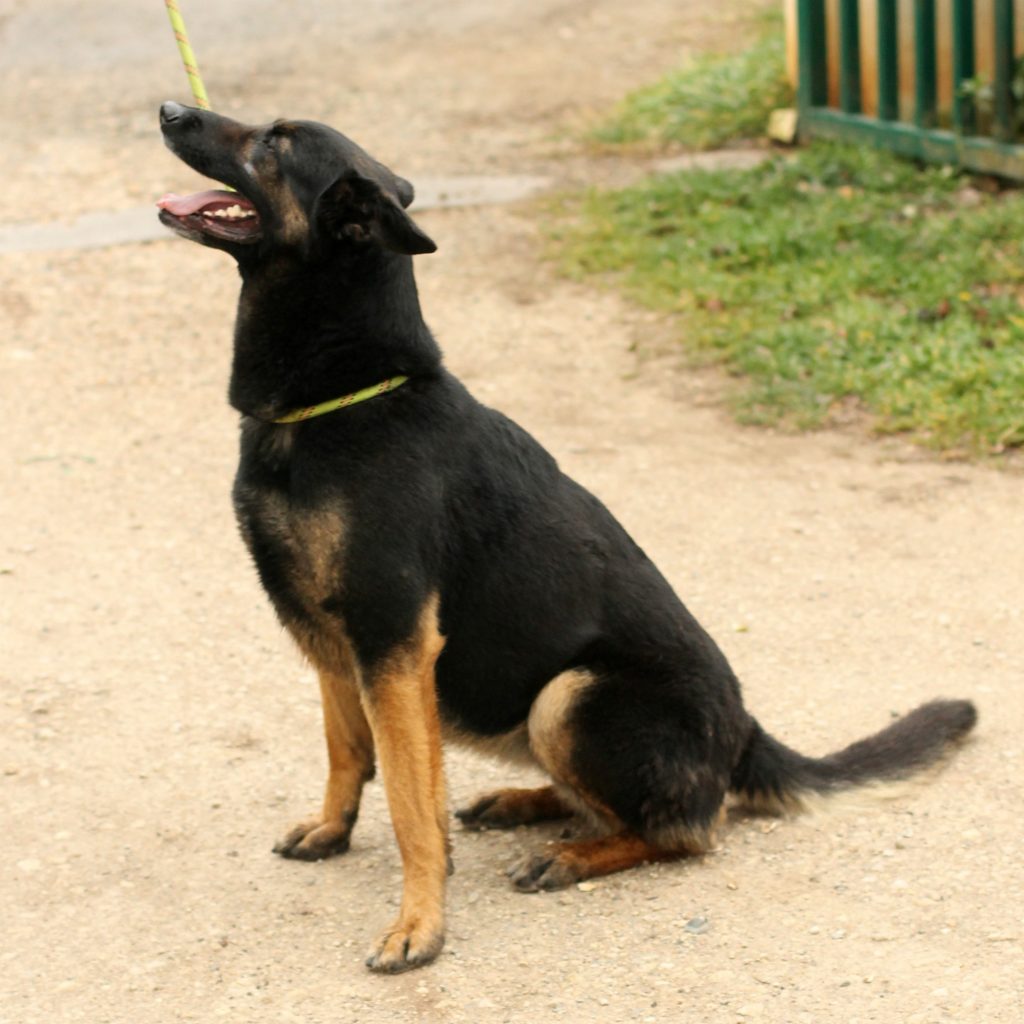 Gilda is available from the Refuge de l'Angoumois, Les Mesniers, 16600 MORNAC.
05 45 65 76 99
The refuge is open from 1.30 – 5.30 Mon-Sat in winter, and 1.30 – 6pm in summer.
Alternatively, you can also contact Emma at emmalee4hope@gmail.com