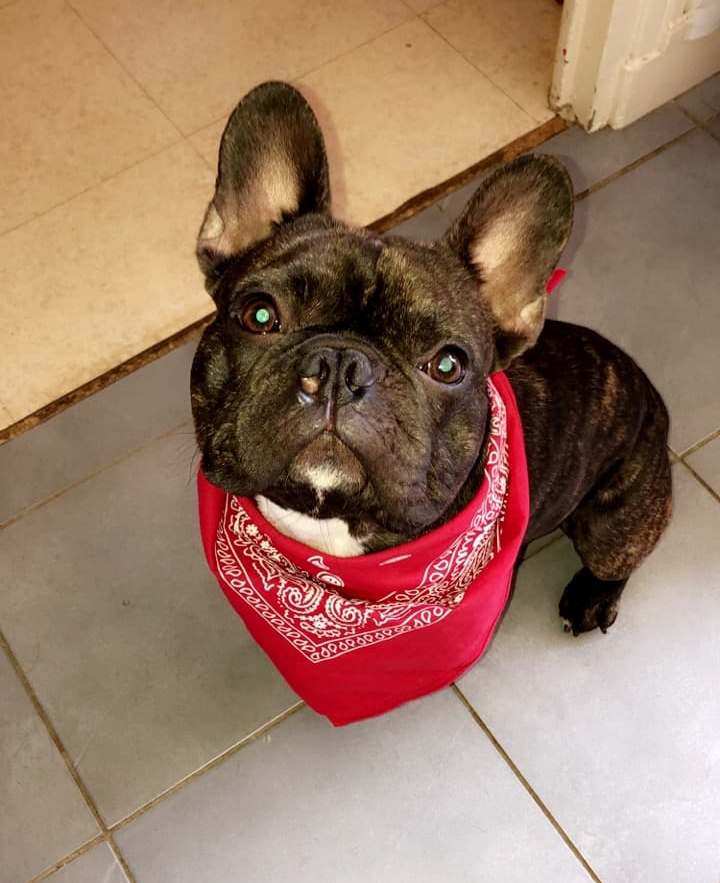 Naïko is a gorgeous little 2 year old brindle-coloured male French bulldog.
He is a friendly and loyal little chap who adores cuddles and loves to play. Naïko is very good with children. He needs to be in a house where there are no other dogs.
Naïko is fully up to date with all of his vaccinations and has been treated for a skin allergy brought on by stress due to being in an unsuitable environment.
If you can give Naïko a home please contact Eve on 06 78 87 41 14 (French speaking only). If you want to communicate in English please leave a message on the 'Adoption and Fostering' drop down option on the 'Contact Form' page.