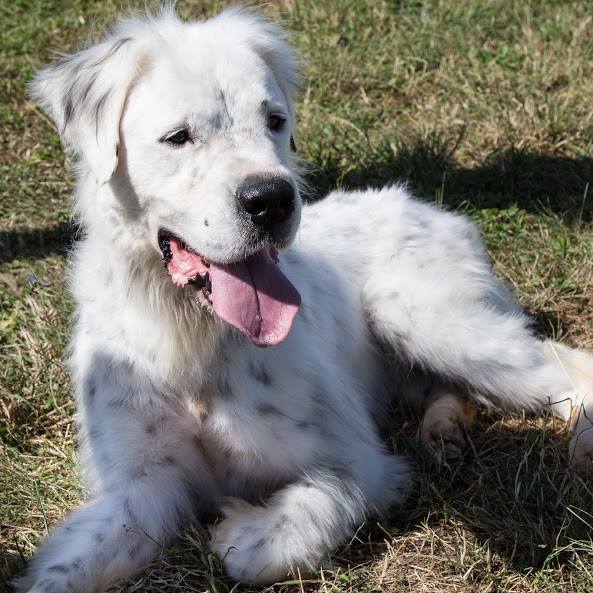 MONZON is a stunning 5 year old mix of Retriever/Dalmatian/Dogue who was abandoned following a family breakup. He has been with us for a while in kennels and is a firm favourite with our volunteer walkers as he's so easy to walk and is a big softie and he's well up for kissy face.
Monzon spent a short period of time with a foster family, during which time he behaved impeccably. He was fantastic with the children, obedient, affectionate, calm, good in the house and in the car. His one fault seems to be that he's over excitable around other animals. His ideal home will be with owners used to big dogs, a large garden with high, secure fencing away from the temptation of other animals. He is OK when he meets other dogs on walks, but needs to be an only pet for the reasons mentioned above.
Monzon has been neutered, micro-chipped, fully vaccinated including rabies so he has a full passport, and has been treated for worms, fleas and ticks. An adoption fee of 150€ will be asked for to help towards his medical costs. 
If you would like to adopt Monzon please telephone: 09 77 48 71 43 or contact: asso.orfee@laposte.net