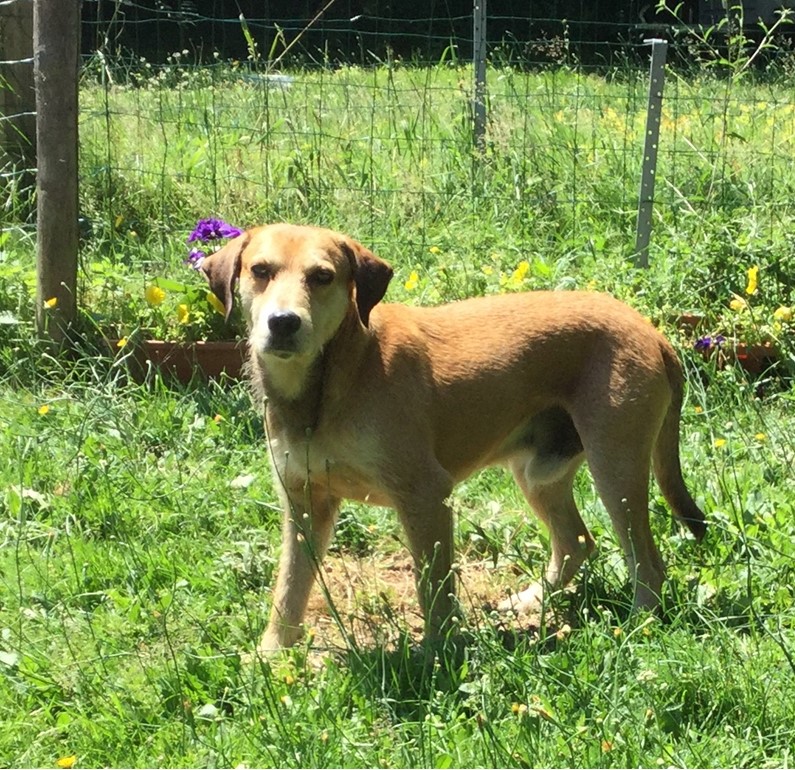 Miki is a medium sized male Berger x, about 6 years old.
Miki needs a very caring home. When he was adopted he was very nervous due to being badly treated as a puppy, but he has developed well due to having constant contact with another dog, Disco, who he currently lives with (see below). He is a good, alert dog, very gentle, house-trained, enjoys walks (but must on a lead) and stays calm on long car journeys. He is good with cats.
Miki is an affectionate dog when he trusts you.  He likes routines such as having his own food bowl and a quiet place to sleep. He loves being outside but needs a secure garden. However, he shakes when he is unsure of what is expected of him and dislikes loud noises. He is vaccinated for Parkinson's disease, hepatitis, parvovirus, parainfluenza and leptospirosis. He has not been neutered.
Miki is currently in 16500 Brillac. If you would like more information or you can give Miki a home please contact Stephanie Allen, tel: 05 45 29 56 99 or email: trianglines@orange.fr