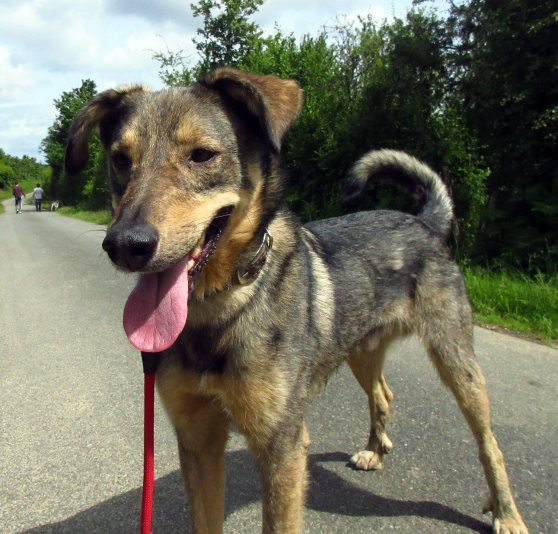 Miel : Shepherd cross
Born : 10/10/2013
Arrived from the Hell Hole of Romania May 2016
A very gentle fellow, kennel mate to Clare, he is just adorable, easy to walk, excellent recall and usually clean in his kennel, no problem with other dogs, no mischief with food. We really do not know why he is still with us.
Miel says "I think about the life that I can have one day, I can imagine what it feels like to be happy, some of my peers are talking about this feeling so I'm thinking, I guess in my 3 years on this earth I have not yet had a moment where I could say I'm happy, the people of the refuge love and cuddle me but I can only imagine what it would be like to have my own family."
Miel is currently with Galia Association at Fontenay le Comte, Southern Vendee, dept. 85.
Miel is sterilised, microchipped and all vaccinations are up to date. He has been treated for worms, tics and fleas and a donation of 190€ is requested.
If you're interested in adopting Miel or would like some more information please contact Sue Hetherington on 0251 876 899 (English speaking) or email: pitway@live.com
For French speakers email assogalia85@gmail.com orhttp://www.association-galia.fr/demande-dadoption/