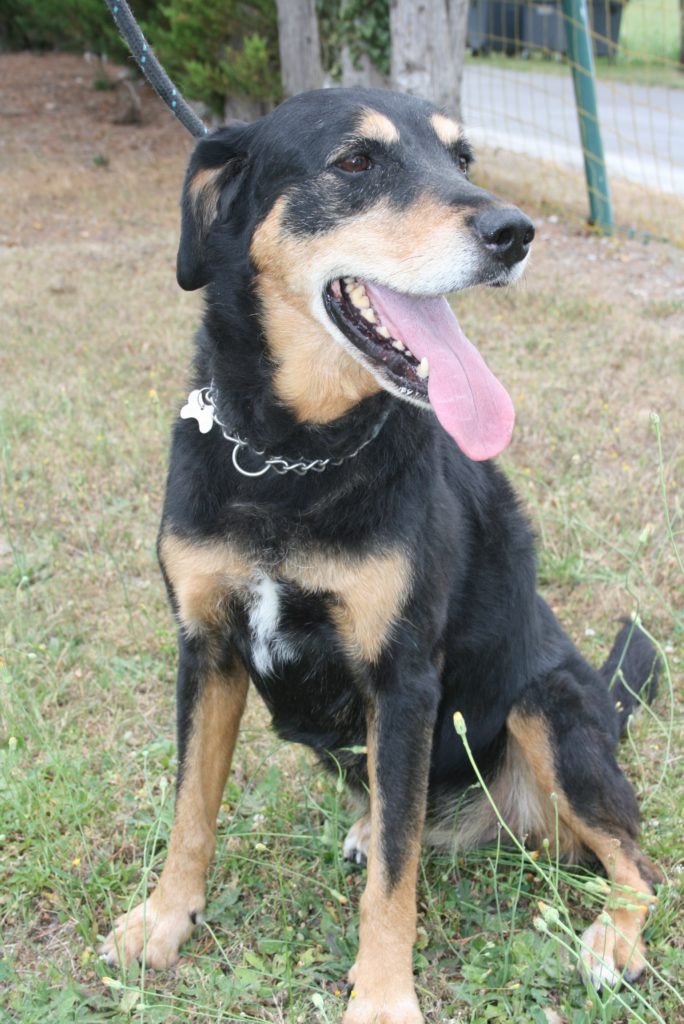 Meg is 10 years old, but you'd never know. She's fit and healthy and there's plenty of life in this lovely x Beauceron.
She enjoys being with people of all ages and gentle enough for young children to walk her. She has lived with cats and lives in harmony with a male dog. Meg is unpredictable around other female dogs, which is why she's being rehomed, but please don't let that put you off her unless you have one . She's a dreamy soul who will reward you with love and loyalty.
If you just want a dog to slip in to your life without having to worry about training, Meg could be exactly who you need.
Please contact Association En Route at Henri@assoenroute.com for more information.