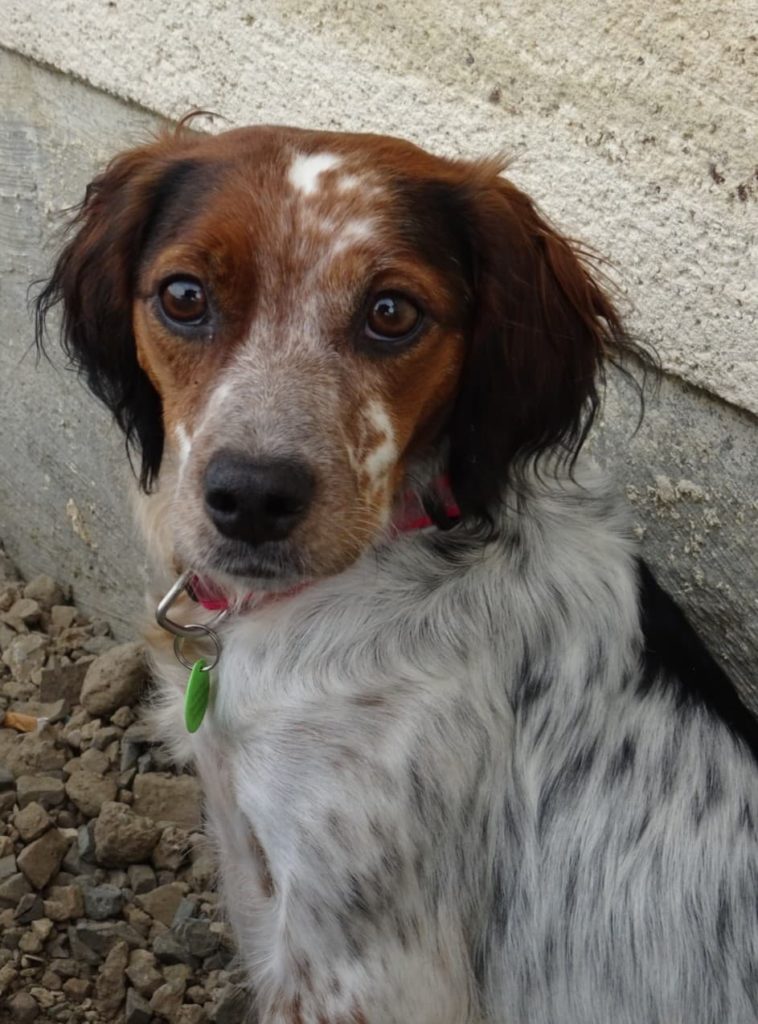 Sweet, sweet Maika, a 3½ year old Breton Spaniel.
Now that her puppies are spreading their wings, it's time to think about their courageous mummy. A still shy little girl, at 11.5kilos, who will give you her love and kisses and only asks for your guidance, but especially your patience, in showing her that life can be special….
No more hunting and kennel life for this little gem – but a well-fenced garden to while away the days – she's cat-friendly too!
Do you have space in your home for Maika to continue her education and be loved? She has her own passport, is to be sterilized soon, and will be dewormed, treated for ticks and fleas and have a clean bill of health.
Maika is currently in foster in Thouars 79. If you would like more information on her please contact us on 09 77 48 71 43 or email: asso.orfee@laposte.net