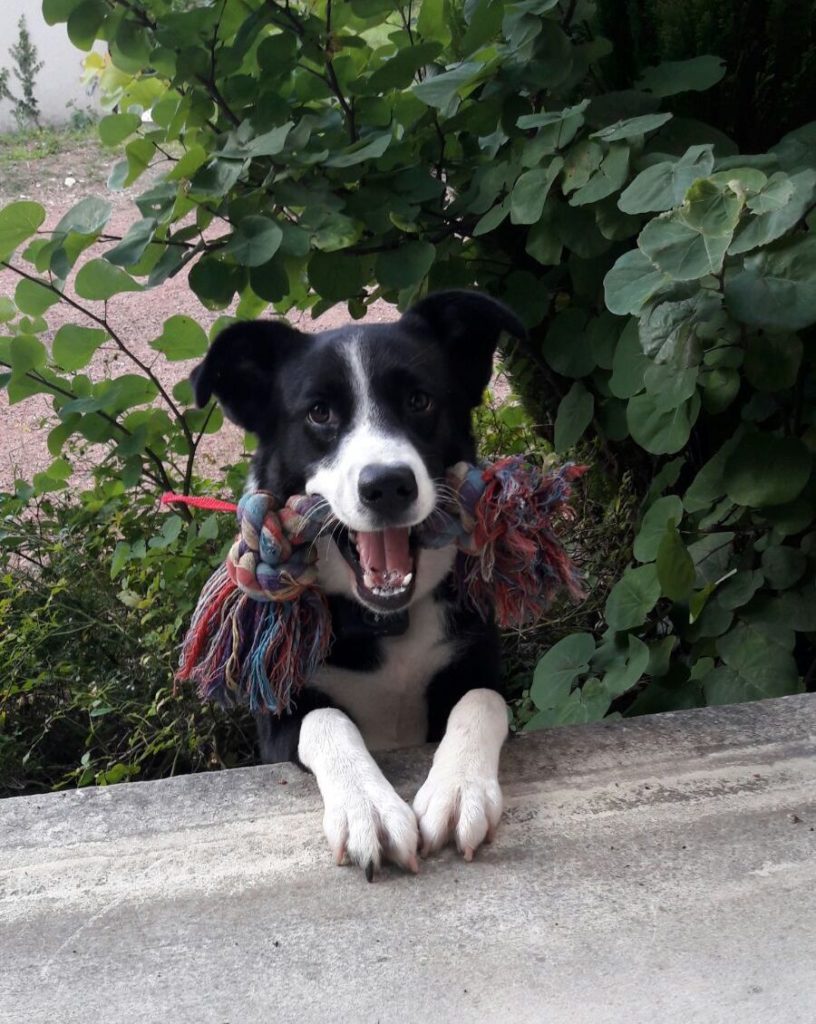 Layna, a Border Collie x Labrador, born September 2016, 25 kilos.
Layna is looking for a new home. She's a very active young dog who needs someone who can give her time and attention to allow her to use her energy. She has been treated badly by her original owners.
She adores running, jumping and playing, OK with other dogs, but is not good with cats.
Please can you give beautiful Layna a home where she can thrive and reach her full potential? She is fully vaccinated, sterilised and identified Chip No. 250269811358051. This is a PRIVATE re-homing. Please email: hilaryking49@yahoo.com Tel: 06.24.39.43.36