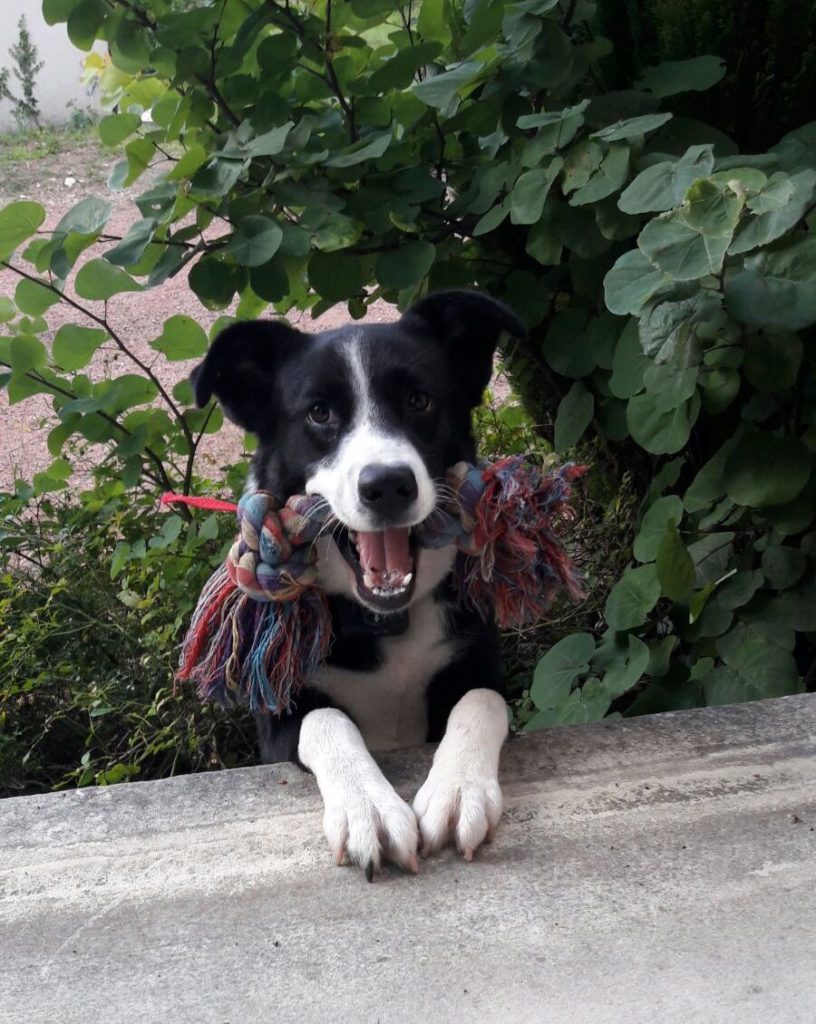 Border Collie x Labrador born September 2016, 25 kilos.
Layna needs re-homing as she is a very active young dog who needs to be with someone who can give her time and attention and allow her to use her energy – her current owners both work full-time, have a young baby and only have a small garden next to a busy road. She is becoming very stressed and saddened by this situation and is beginning to stop eating. She was also treated badly by her previous owners.
She adores running, jumping and playing but as she's not being given the attention she deserves she is deteriorating. She is fine with cats. Please can you give beautiful Layna a home where she can thrive and reach her full potential? She is fully vaccinated.
Please email  Annelise at: annelise.epinoux@gmail.com