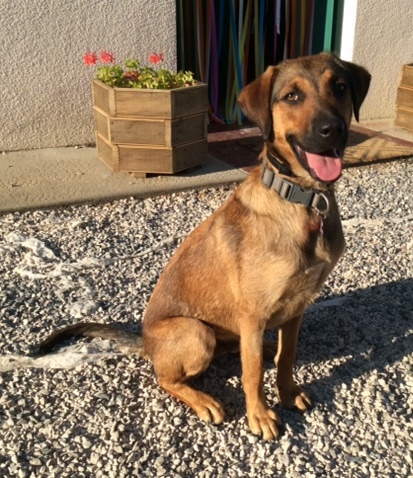 Hugo – Seven month old Berger x.
Hugo is an intelligent, energetic, playful water baby who would like a home with lots of mental stimulation to keep him happy, something like agility would be fab for him. He needs rules and routine so that he understands what's expected of him and with that he's blossoming in to a receptive and content young dog.
He's a stunningly handsome boy who we think was unable to experience much as a baby, so he can be overwhelmed by new experiences and people, but time, patience and keeping that smart brain of his busy will work wonders for him.
Please get in touch if you're interested in giving Hugo a loving home. He is available through Asso En Route. Please contact us by email in the first instance at Henri@assoenroute.com