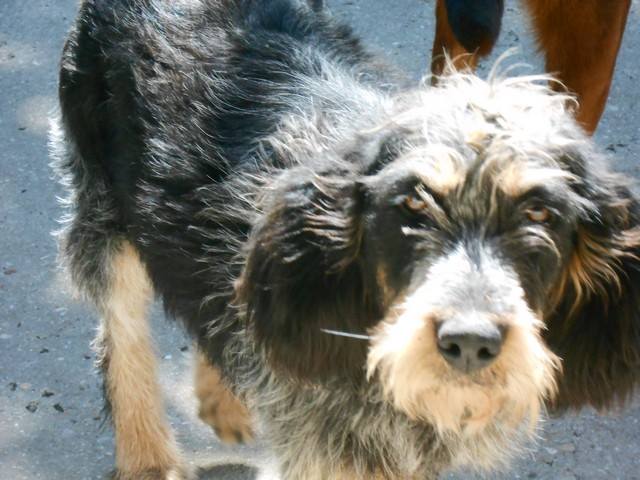 My name is Gaspard. I am a short legged hound. I am nearly 2 years old. I was living in the grand commune and liked it actually running around with the big guys. Then I was attacked and now I am in a box which I am not used to but I am safe. I am lovely, just lovely even though I say so myself.
I walk well on a lead albeit with my nose glued to the ground, so exciting to be outside!! I will need some education but I'm a quiet boy, hiding my amazing personality because I am a bit of a hoot underneath it all.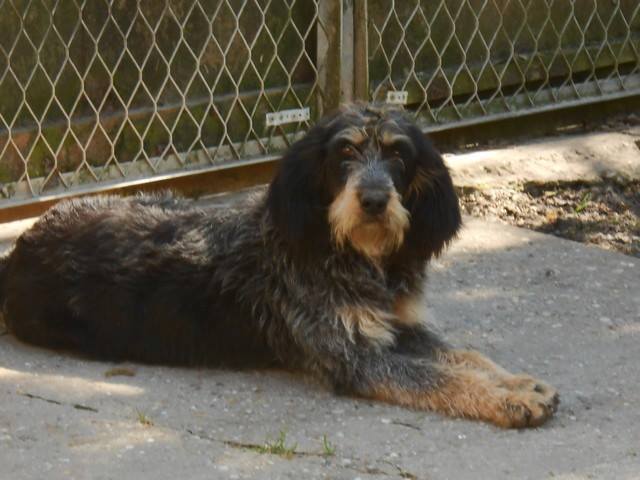 Please give me a thought even if it is only to share me with all your hairy dog loving pals. Thank you.
Gaspard is currently lived at Saintes SPA Dept 17. Please email Kate Potter on katepotter47@hotmail.com for further information about Gaspard.