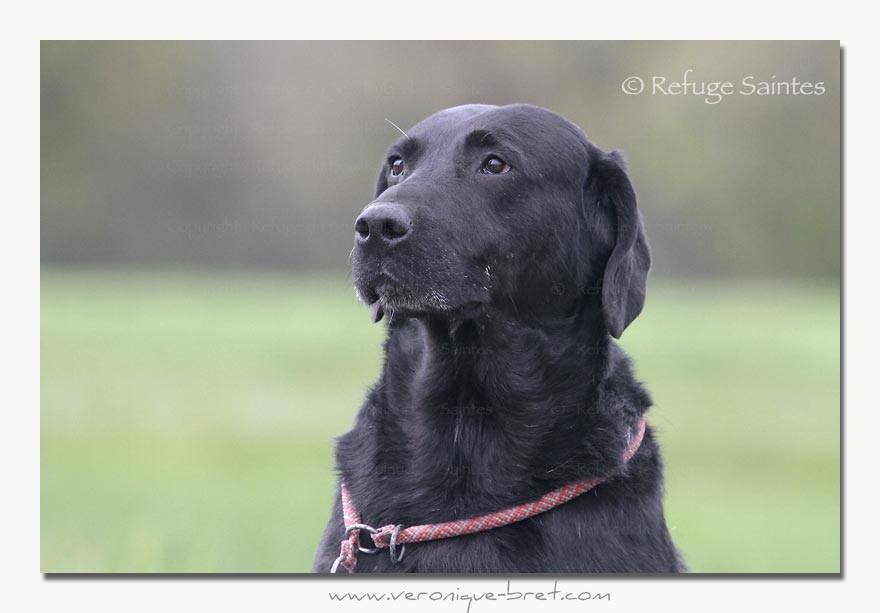 Say hello to Frimousse.
When Frimousse arrived last year he had little burn marks all over his nose. He has recovered well and is a beautiful boy who is regularly put with new arrivals because of his lovely nature and gentle way with them.
Frimousse is about 9 years old, calm, gentle and reserved. About lab size, although he looks bigger in his photo I know … that happens to us all doesn't it? He walks beautifully on the lead, is fine with other dogs and children, but not a fan of cats. Fortunately we don't aspire to perfection do we? This boy is a real treasure and loved by all the volunteers. We just need to find a family to love him as well.
Please contact Saintes SPA, Dept 17, or email me at katepotter47@hotmail.com Thank you x