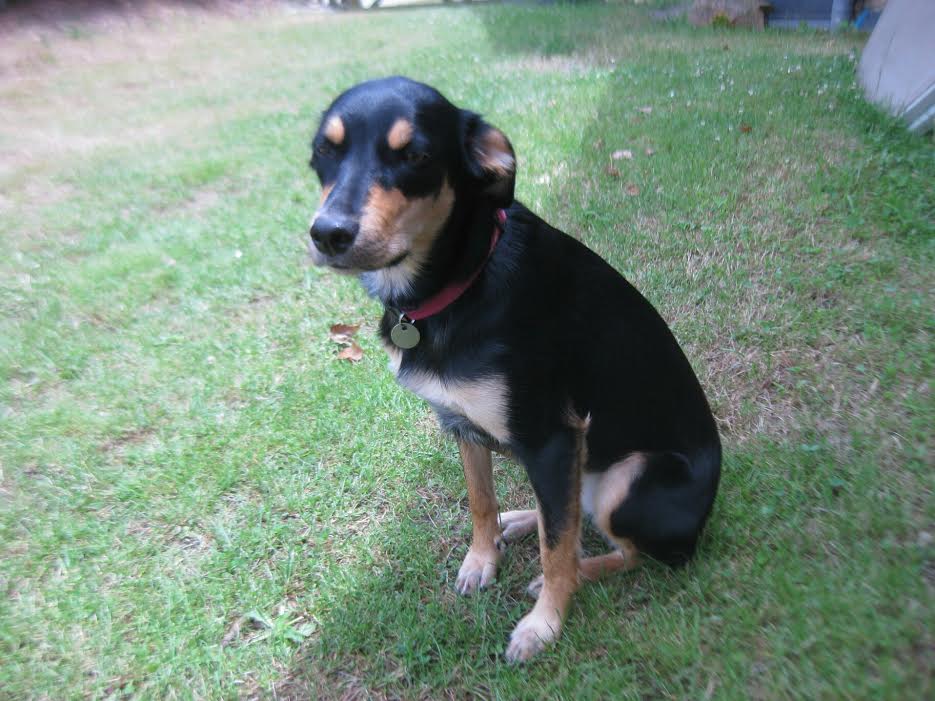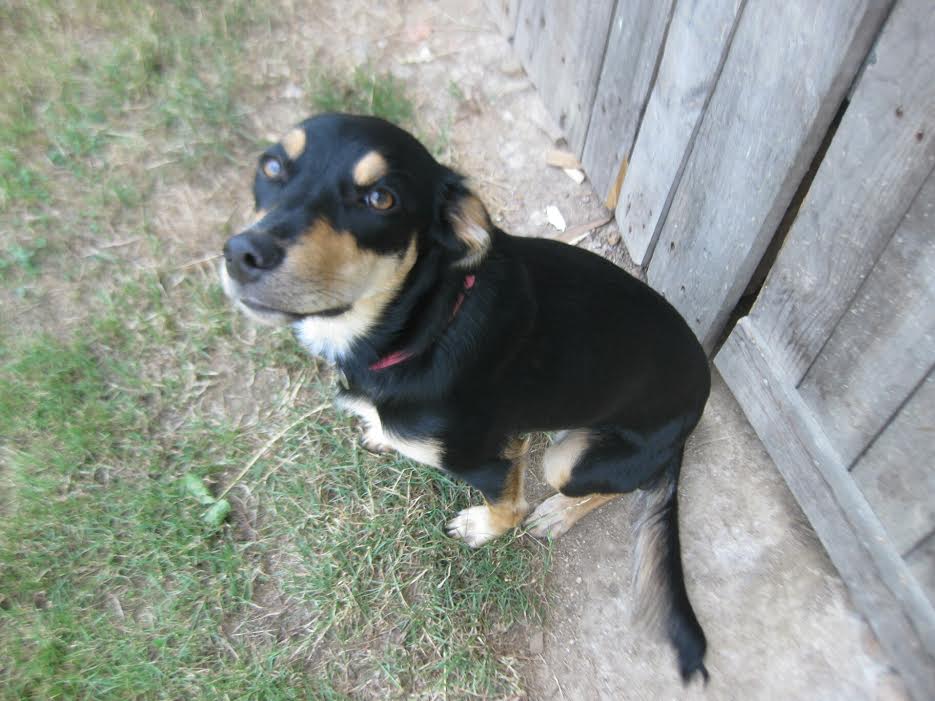 Roo is just one year old. A mixed breed, and is very sweet girl. Unfortunately, a very good friend of mine is unable to take Roo back to the UK, as a drastic change of circumstances means she has to go back and stay with her mum in her small flat.
Roo is a very easy girl, gets on well with other dogs, cats, children and people, and is very playful! She has a rather cheeky temperament but is very affectionate. She can be left on her own, but is happiest in the company of others, and would be good either as a 2nd dog, or just a great little companion! She is eager to learn, and would be great for obedience and agility,or just to have fun with! She also travels well in the car.
Roo is micro-chipped (50269606808658), spayed and up to date with her jabs. If you think you could offer Roo a good home, please contact me for more details, or for a change to meet this Lovely girl!
Roo is currently in Champsac, dept. 87, please contact Vivien Eales on home 0966 047 921 or mobile 0750 938 032 and email address jesterno8@hotmail.com if you would like to meet Roo or require any further information.