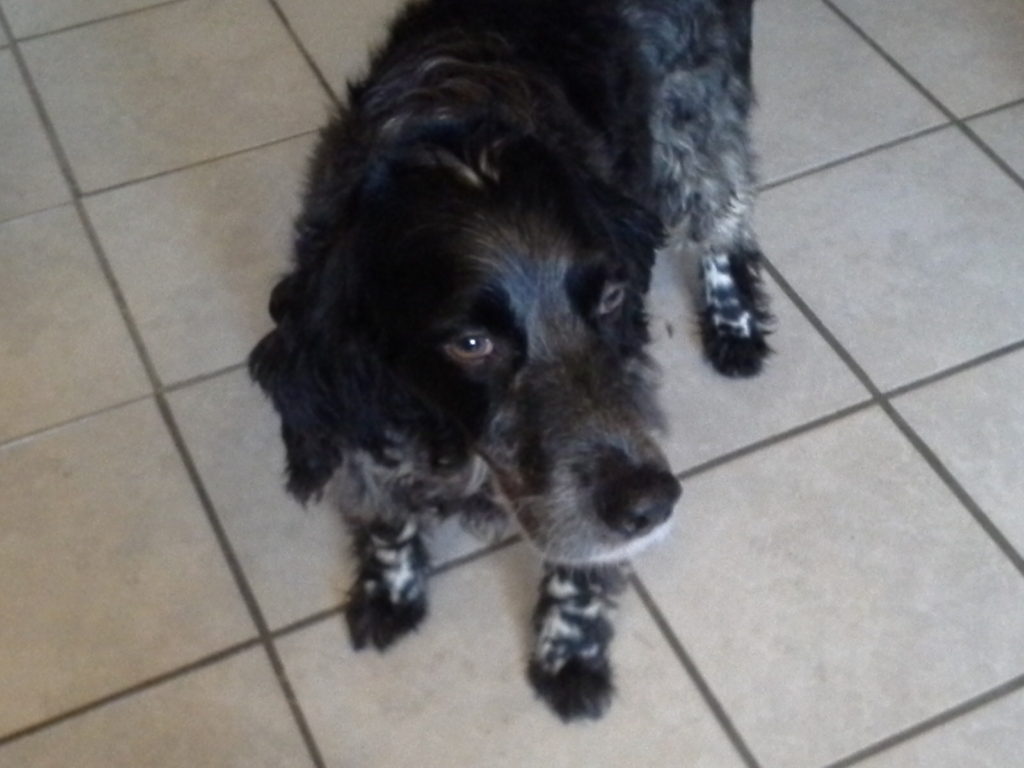 This is Diva, a female English Setter with a lovely temperament and still very active for a 9 ½ year old dog. She is microchipped and has her own pet passport and is sterilised.
Her owner died mid-November 2017 after a long illness at home and we are now caring for Diva until she finds a forever home. She definitely loves company; her tail never stops moving when she is interacting with humans and she gets on well with our dog (a male red setter X). She has also had meetings with the cat (who isn't afraid of her).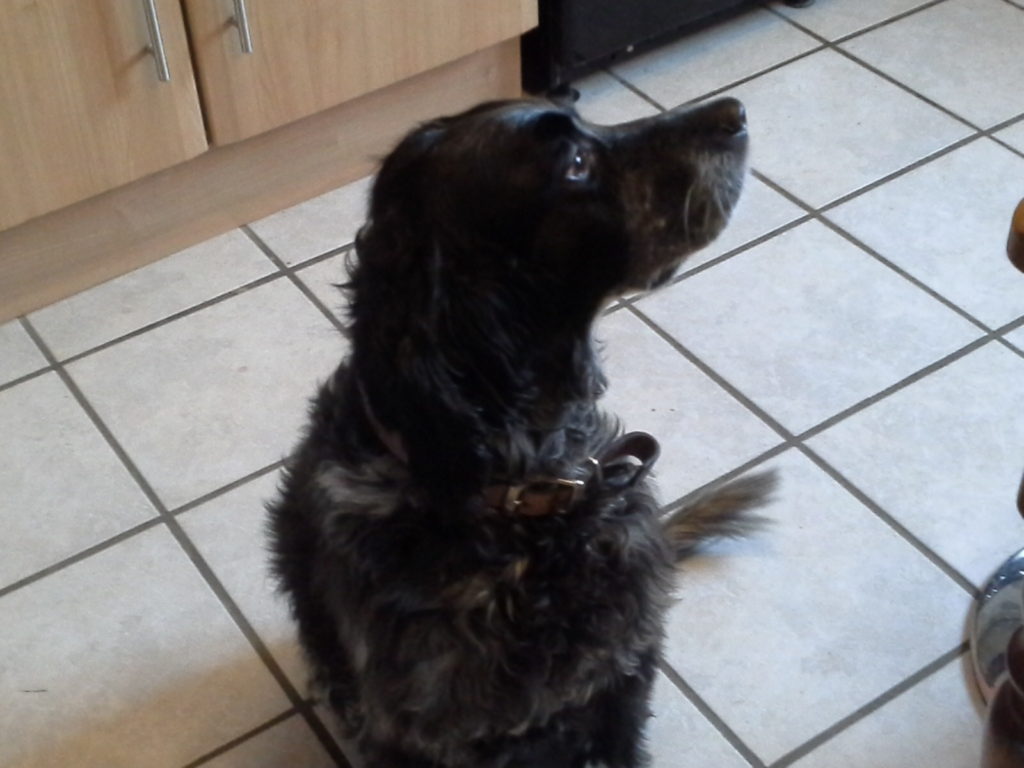 During the day, she is fun to be with and likes to play although she sometimes gets over excited (as setters tend to do) and she is getting used to the enjoyment of having her coat brushed. She enjoys her walks very much and loves to run around but needs a secure space or she tends to go exploring and chasing anything that moves.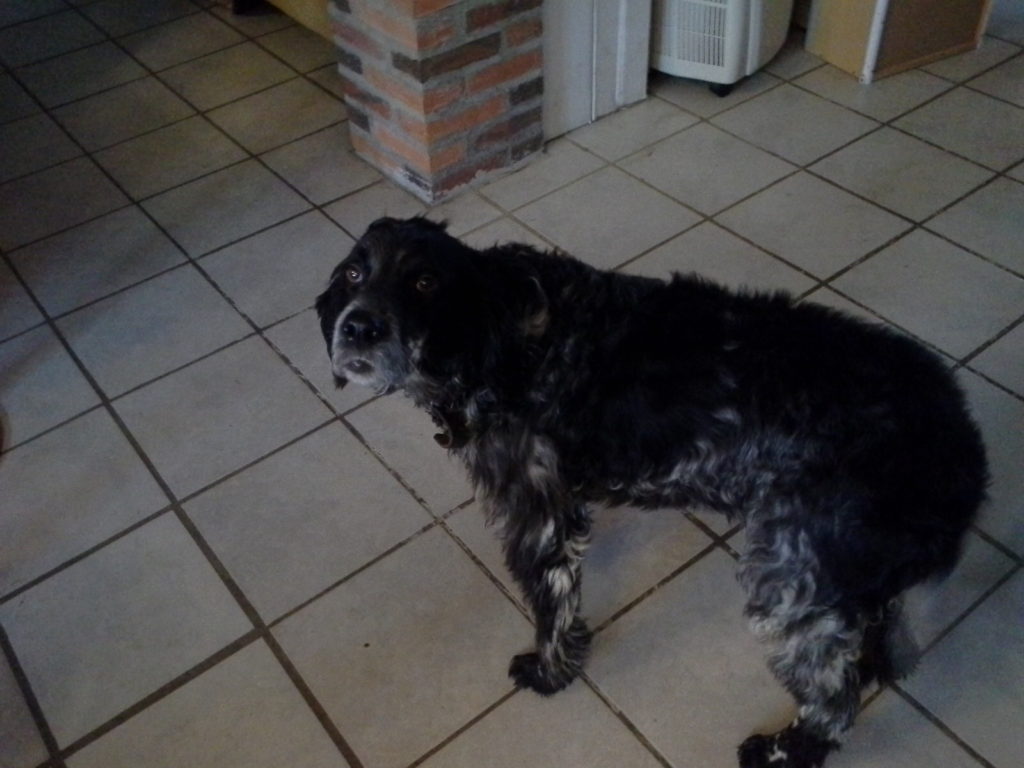 She is starting to be a bit more obedient and will sit, walk to heel (almost) but does not have much recall at the moment. She was fine in the car going to the vets (about 25 minute drive). As her owner was ill, she tends to bark to grab your attention if a car or people arrive near the house and also if the phone rings. We don't know how she is with children. She happily settles down in the evening in front of the fire but night time is when she feels her loss and needs reassurance that someone is there for her.
Microchip number: 250269608009181
Contact details: phone 0549 875237, Email ae_clark@ymail.com
Location: Genouillé, nr Civray (86)