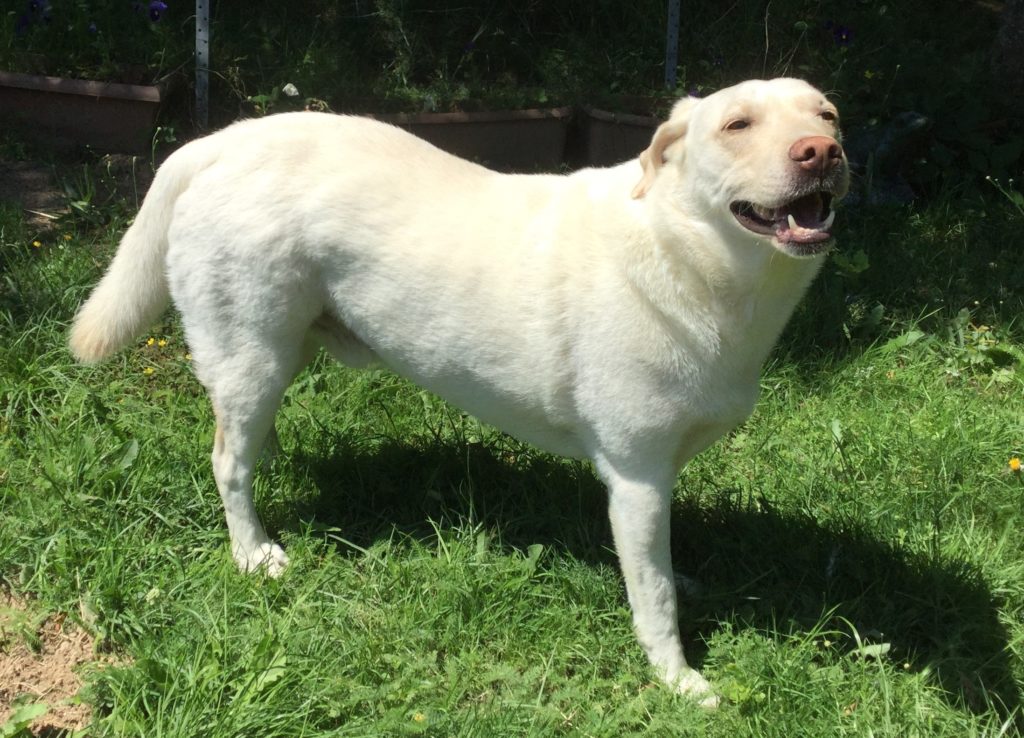 Disco is medium sized male Husky/Labrador, about 6 years old.
Disco is enthusiastic, confident, inquisitive and a very gentle, affectionate friend. He plays vocally and boisterously and enjoys the company of other dogs. Currently he is the emotional support dog for a previously abused dog, Miki, with whom he currently lives (see above).
He enjoys being in the garden, which needs to be secure; he is house trained; walks enthusiastically (but must be on a lead) and obeys commands. He enjoys travelling in the car, is very calm and used to long journeys but is frightened of loud noises. He is used to cats. He is vaccinated for Parkinson's disease, hepatitis, parvovirus, parainfluenza and leptospirosis. He has been neutered.
Disco is currently in 16500 Brillac. If you would like more information or you can give Disco a home please contact Stephanie Allen, tel: 05 45 29 56 99 or email: trianglines@orange.fr