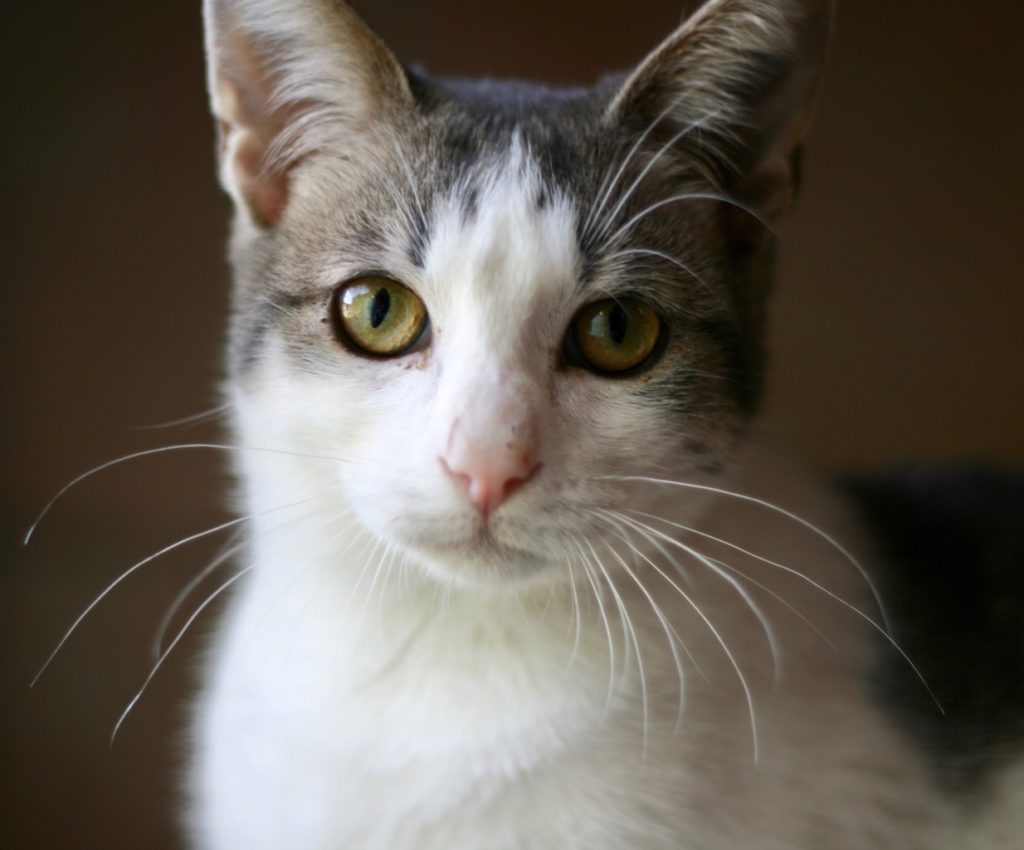 Let's talk about TRAVIS (m) – born May 2019.
Be lonely no more! Travis is simply the best company. He craves love and attention and best of all, he loves to chat. He's a super boy who is very well socialised with other cats and with people. When he arrived at Acorn, he was a scruffy little mite but has blossomed into a handsome cat with beautiful white and grey fur.
Travis is vaccinated, chipped, sterilised and de-parasited.
Travis is in 24400 Eglise Neuve D'Issac. Contact Lynda on associationacorn@gmail.com or 05 53 81 30 44.