TITCH & MILLY – two little girls born June 2018
To be adopted together or separately. With Acorn Cat Rescue.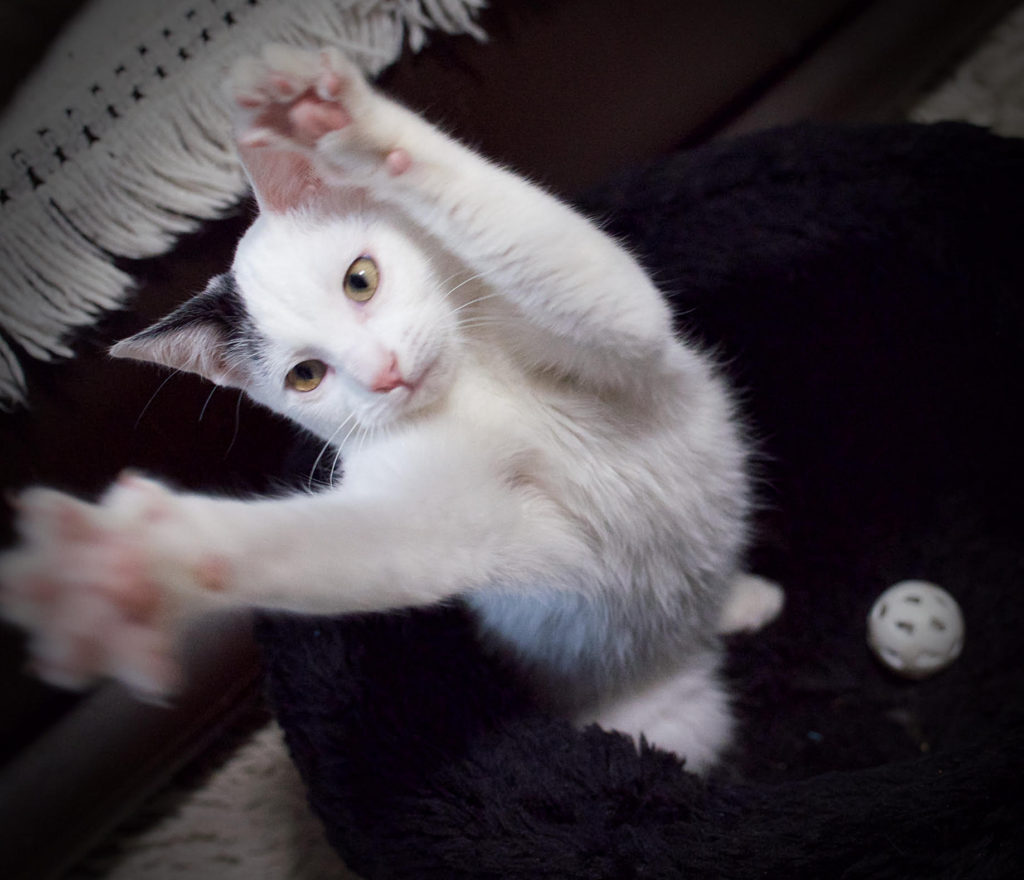 If you want some shoulder and lap warming, nose kissing, ear and chin licking, shoelace untying and daily mouse catching, they come free with these two.
These amazing pictures courtesy of volunteer Brian Ross, show how photogenic Milly and Titch are. It's a bit more difficult to convey their unique personalities but here goes:
They love exploring indoors and outdoors; leaves and acorns are very exciting at the moment and they enjoy chasing each other up the trees. They stand with noses to the wind then race through the cat flap to check all is well with their human.
Milly, one black ear and a black tail, aka Mrs Mills, Millsy or Princess. Loving and gentle, quick to welcome all visitors, human or animal, makes herself at home on any lap or shoulder that is available and drowns out all sound with her internal purring machine.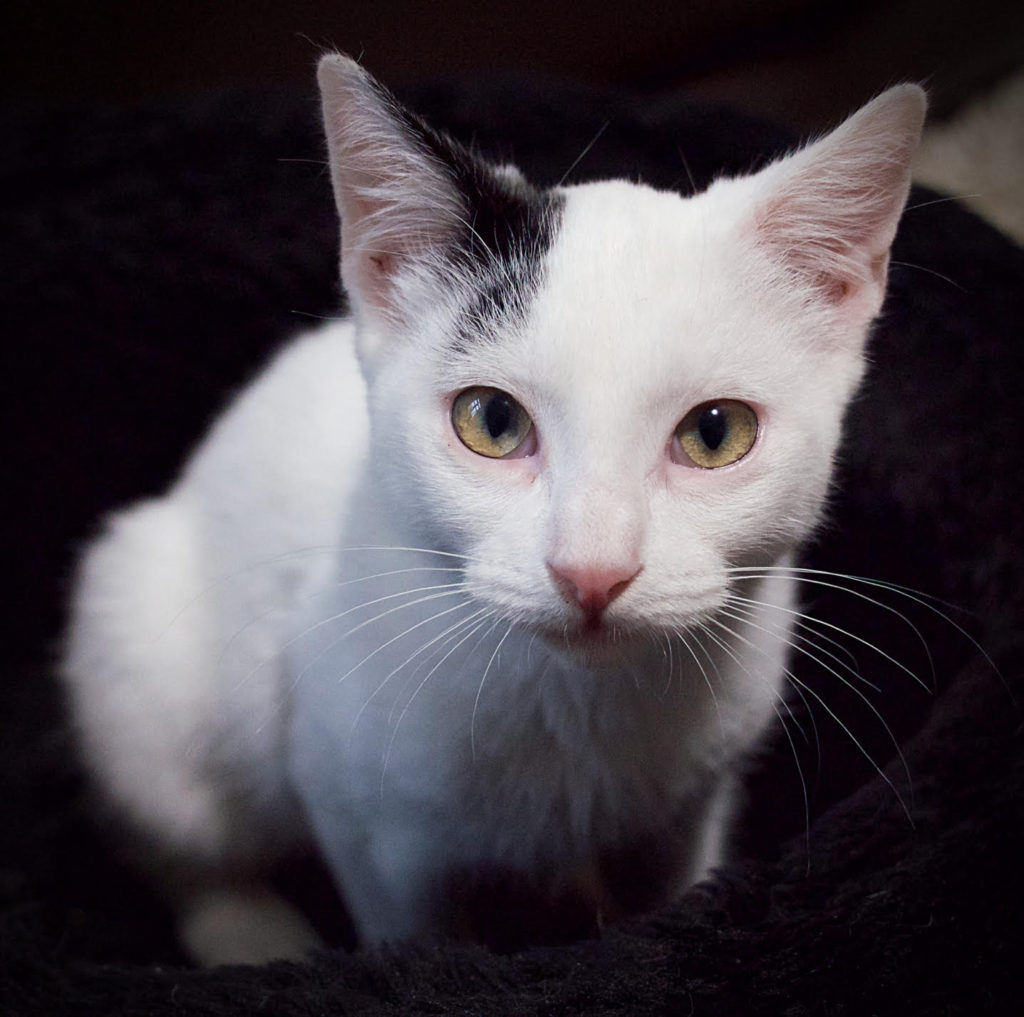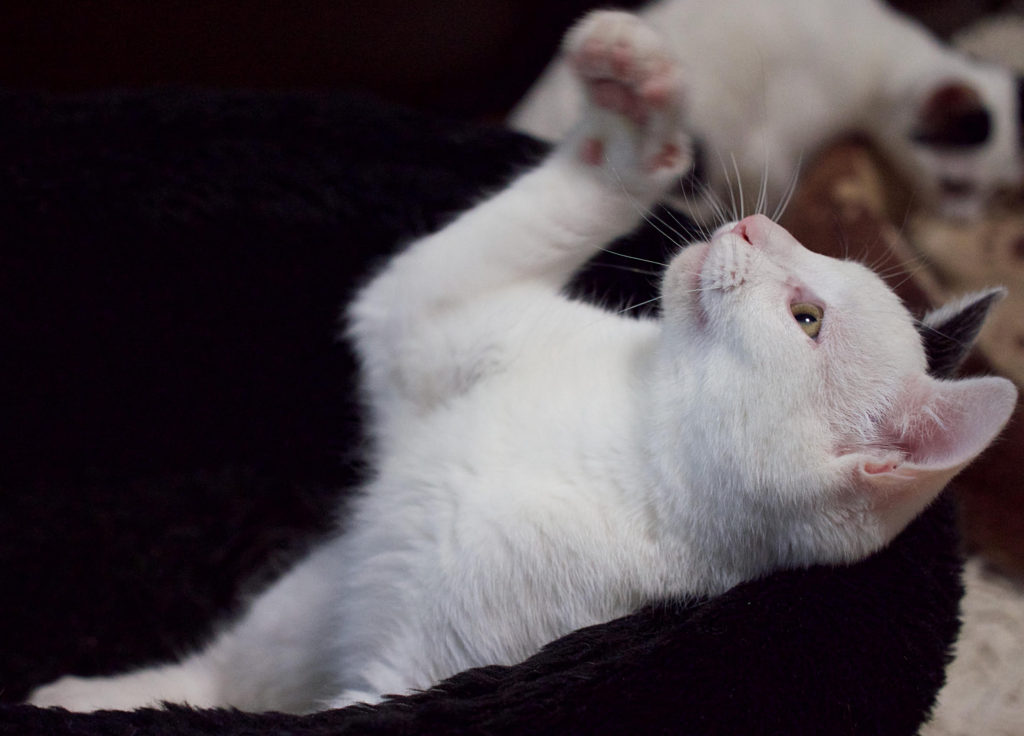 Titch or Titchy Witch, has been endowed with a few more black splashes but is just as pretty. Sticks her nose into everything, sometimes getting a surprise result, usually when getting too friendly with the more 'mature' cats. Comes through the door like a speeding bullet and launches into a lap, usually straight on top of Milly.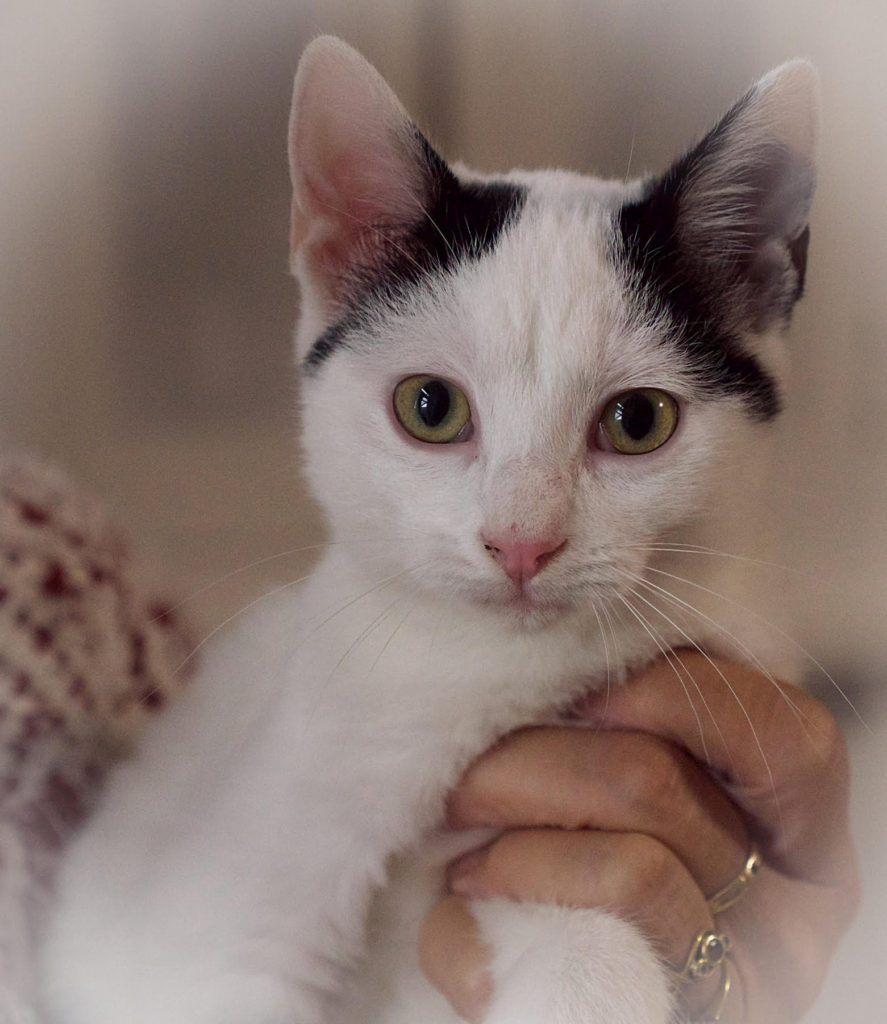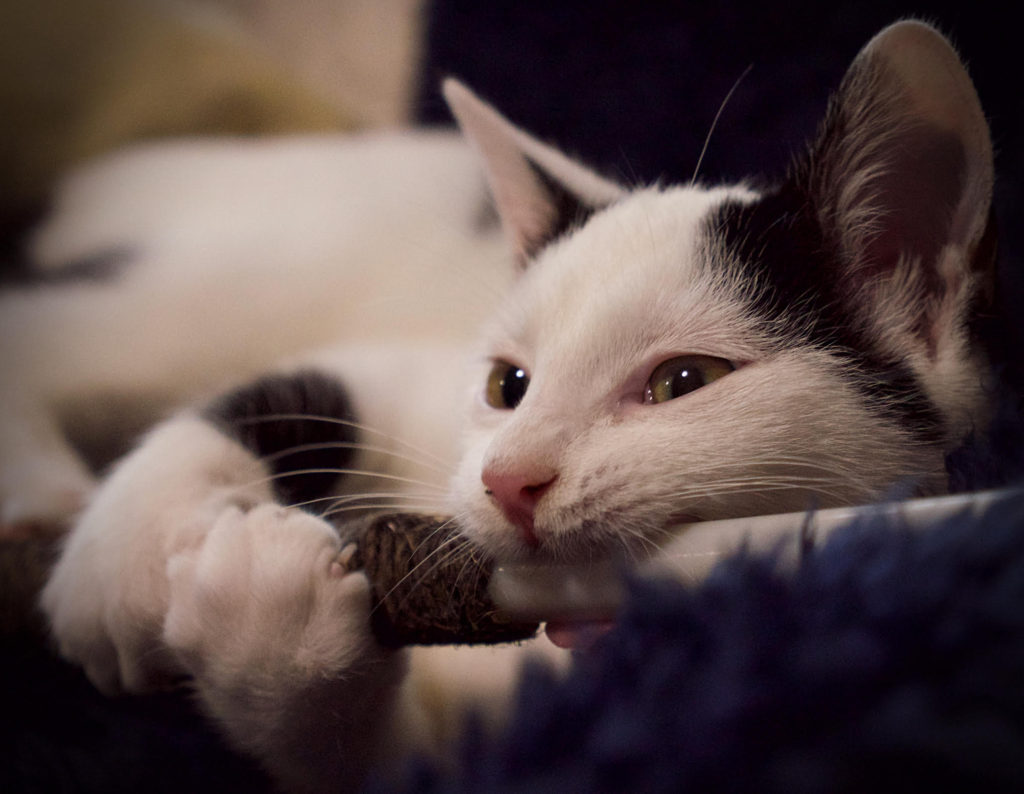 These girls are healthy, clean and tidy, preferring to toilet outside, particularly in mole hills. They are not allowed in the bedrooms so are very happy sleeping in the hat and scarf box at night. Milly and Titch are just waiting to give you 100% of themselves in return for a friendly and loving home.
Titch and Milly are in 87150 La Barbarie. Please contact Julie on 05 55 50 40 39 or oldclockhouse@hotmail.com