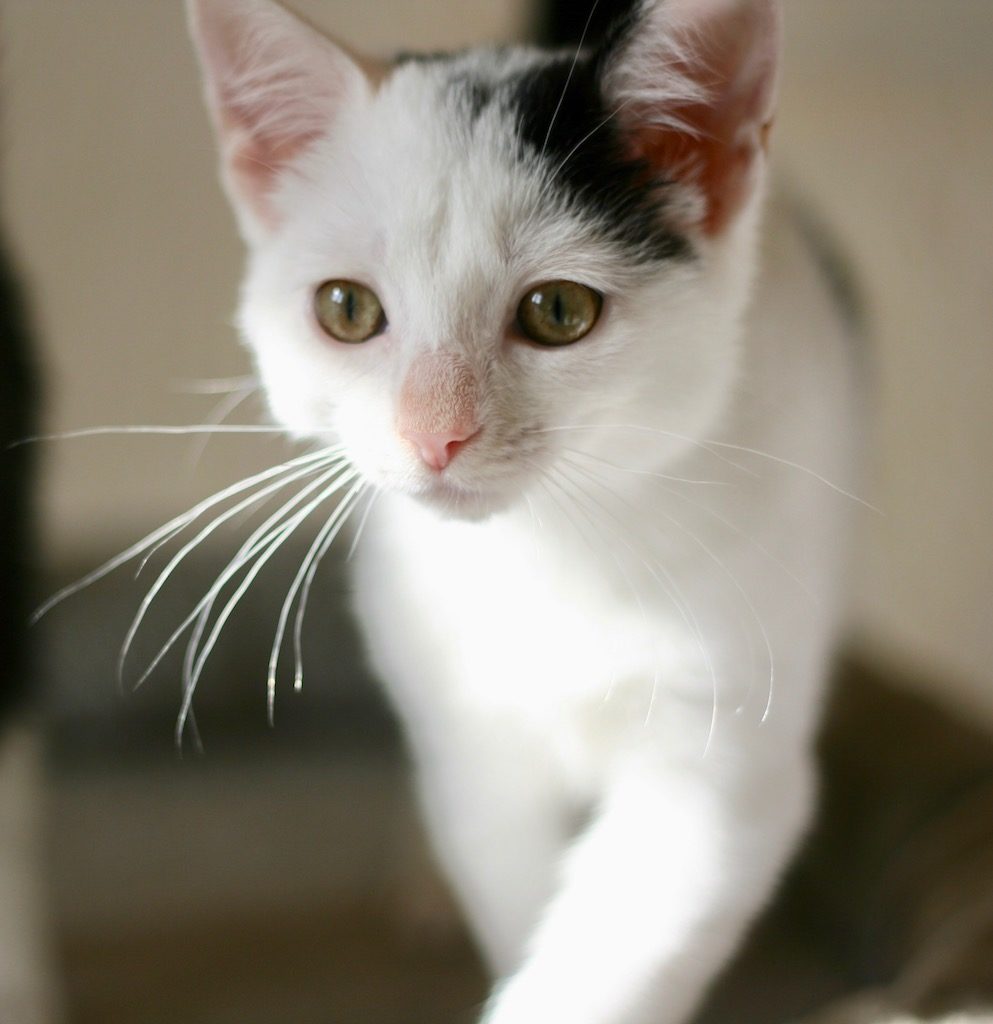 SPARKLE (f) – born late July 2019 – with Acorn Cat Rescue.
Sparkle came from a large colony of feral cats that Acorn is trying to help. Thankfully she now won't face the hard life of a feral cat. If only people sterilised their cats! Splendid Sparkle is a real character. She is lively and playful and will hold on for grim death and shout should you dare to try and take her toys away! She will grow up very well socialised with other cats and people.
She will be microchipped, vaccinated and de-parasited upon adoption and her adopter will be expected to have her sterilised when she's old enough.
Sparkle is in 24320 La Chapelle Montabourlet. Contact Caroline on 06 77 22 65 90 or carolinearcher1@gmail.com