Can you please help Acorn Cat Rescue find a home for TITCH (f) and MILLY(f)?
Based in 87150 La Barbarie.
Gorgeous little Milly and Titch were born to a stray mum who has since been sterilised.
Milly is a very pretty all-white kitty except for a black tail and a black splodge on her ear.
She is very easy to fall in love with. She's so attentive that you can almost feel her eyes watching you, ready to run to you when called.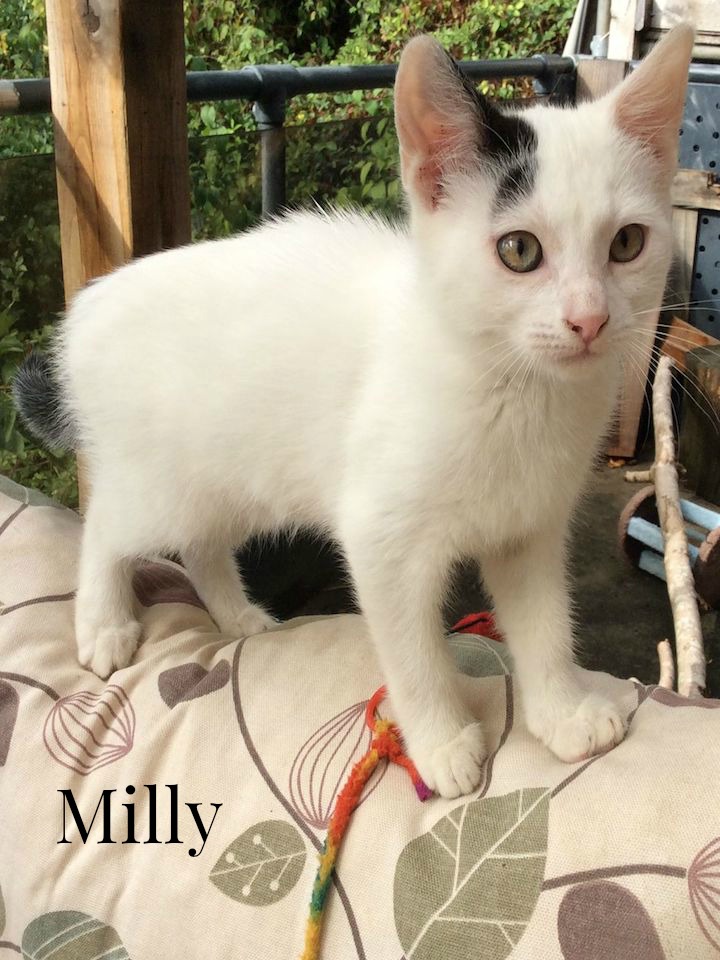 Titch is the baby of the bunch. She's the smallest of her litter, hence the name. She just loves to snuggle. She doesn't like to be too far away from the action and will shout if she's left behind when the "family" have their walk! She has an adventurous spirit and proved this by climbing up the spruce tree and having to be shown how to get down by her big sisters. If she's not asleep on her foster mum's knee, she's curled up with Milly in a sunny spot.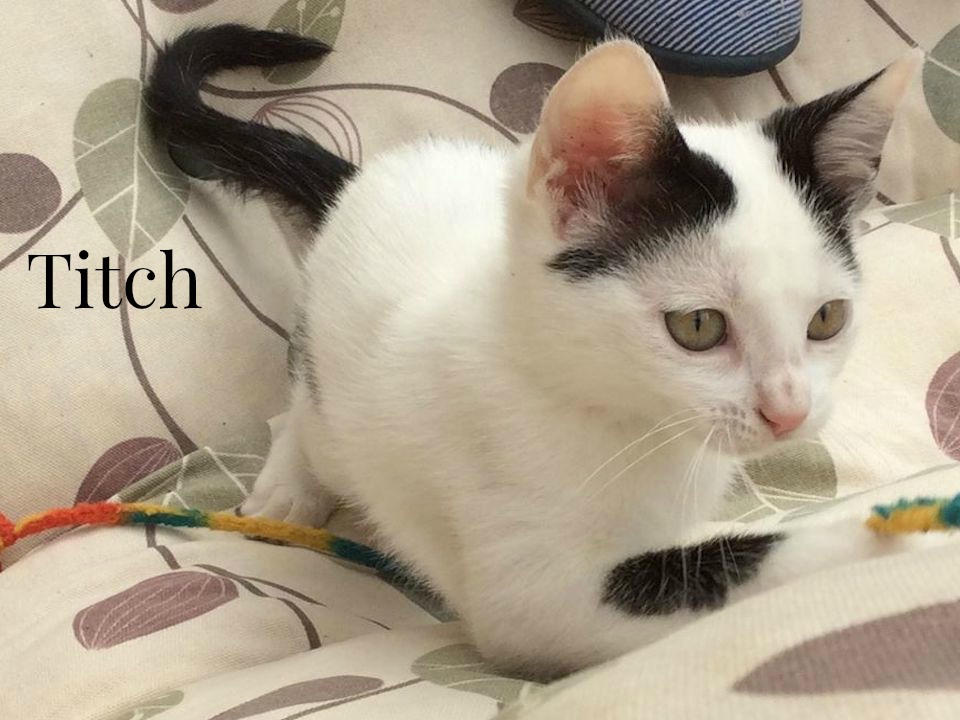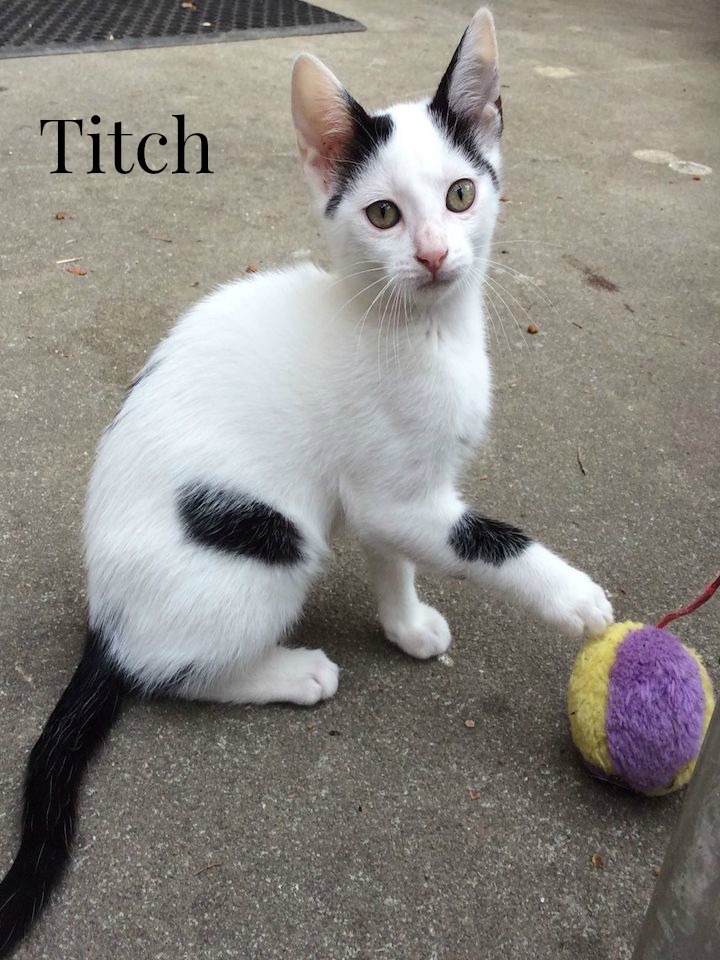 We'd love them to be adopted either together or separately.
They are first vaccinated, chipped and de-parasited. Their adopter/s will be expected to have them sterilised when they are old enough.
Please contact Julie on 05 55 50 40 39 or oldclockhouse@hotmail.com